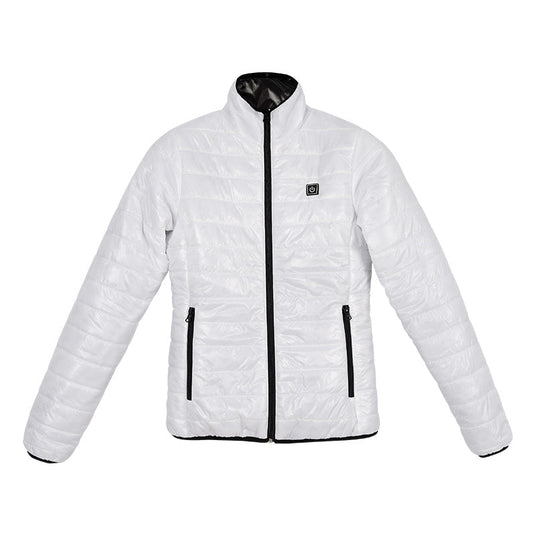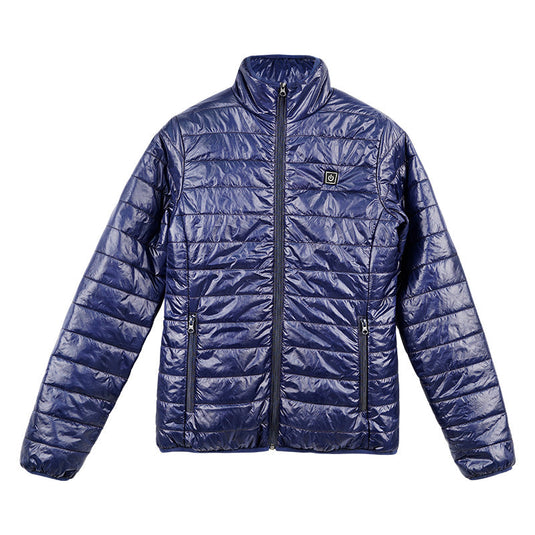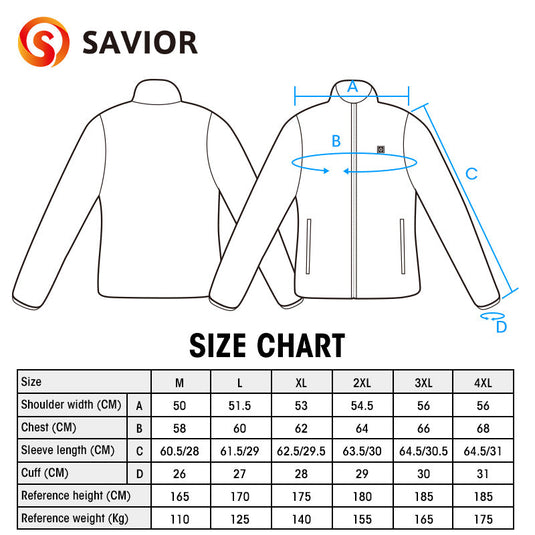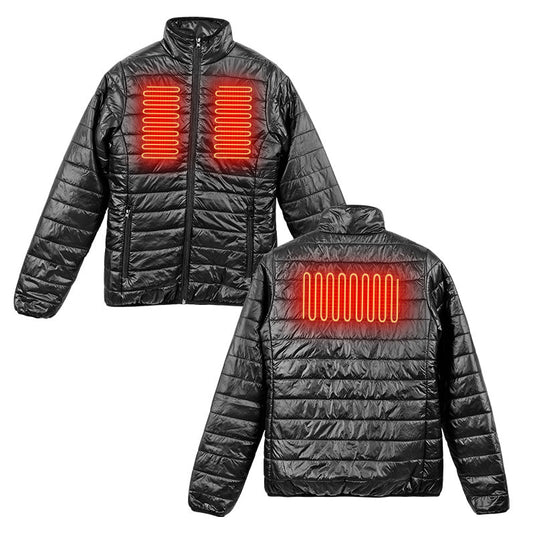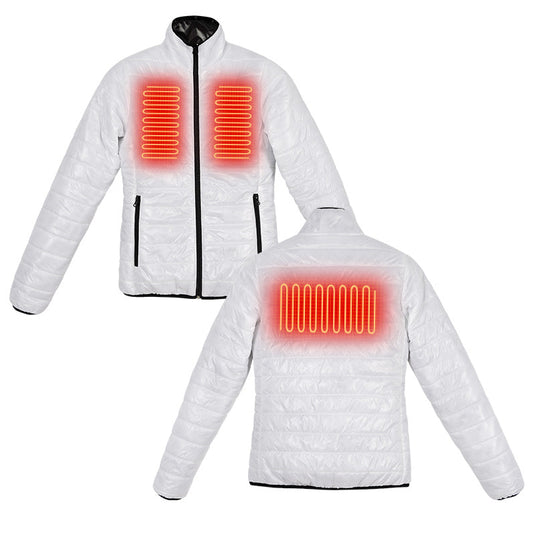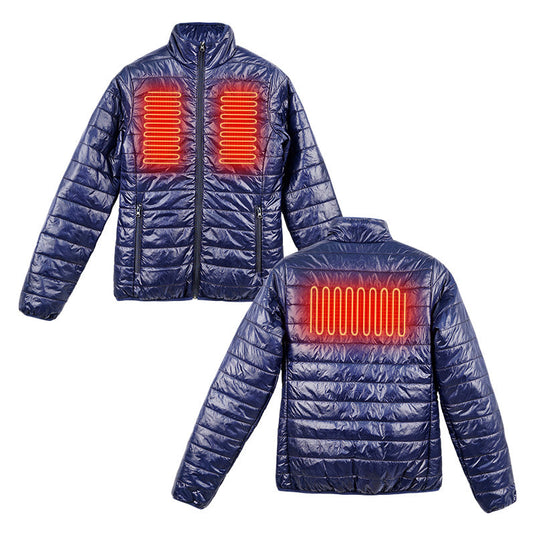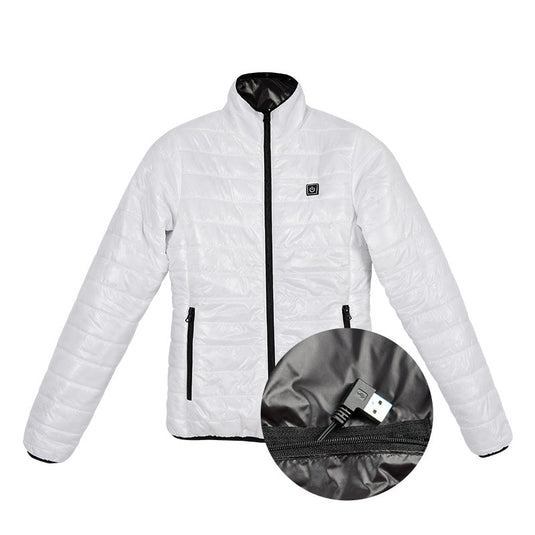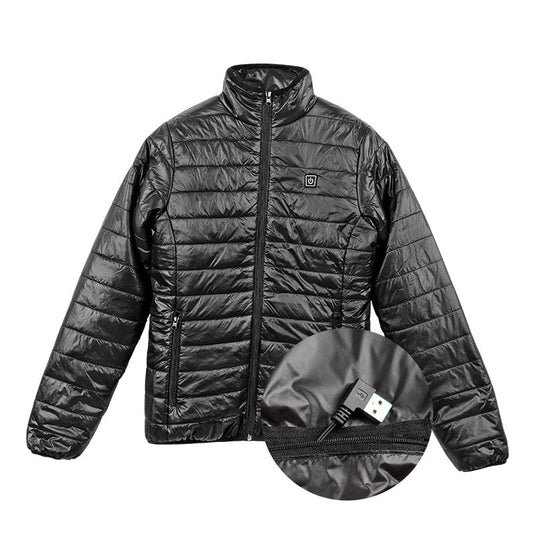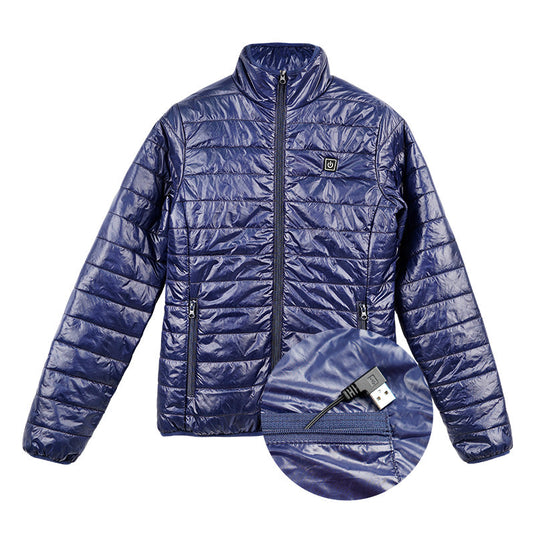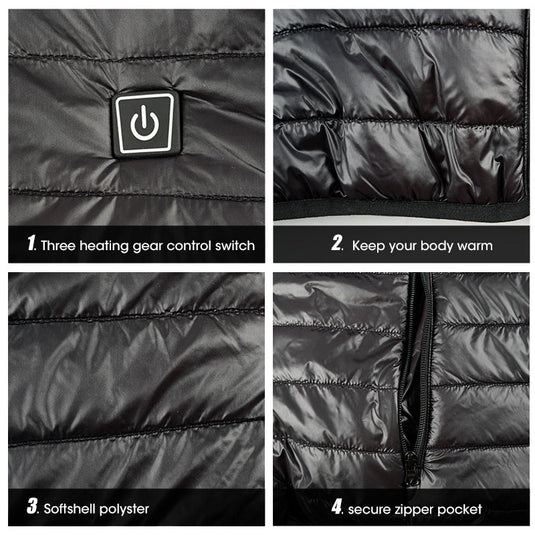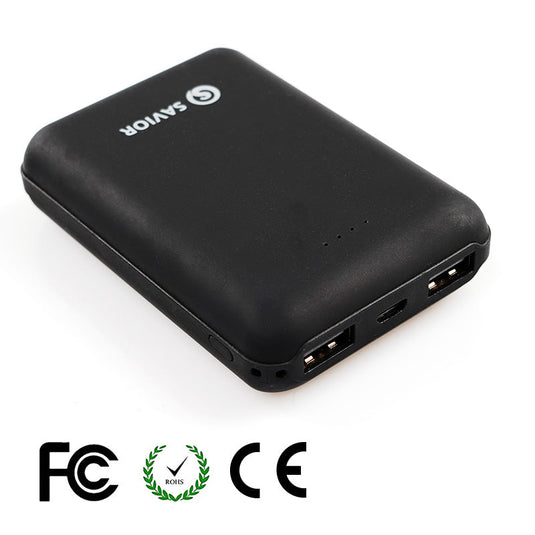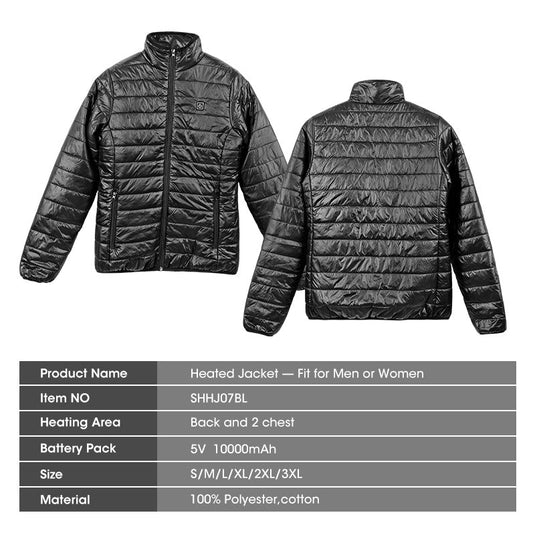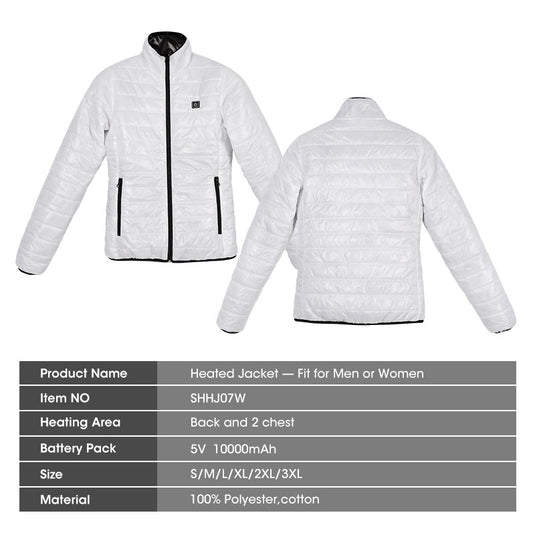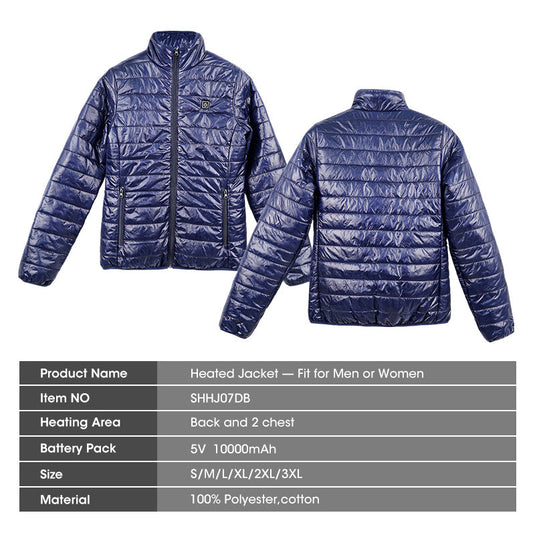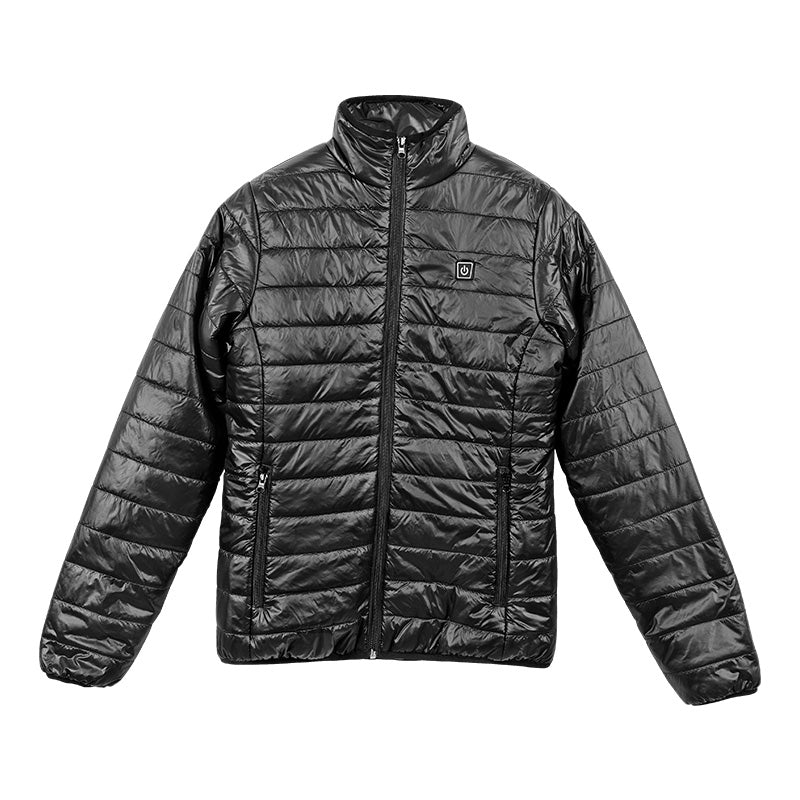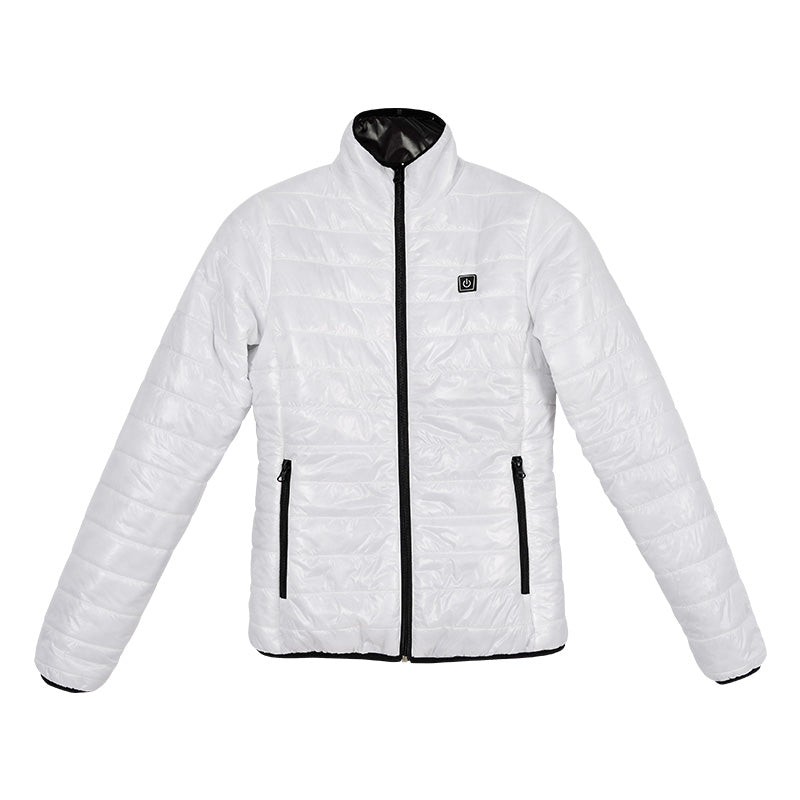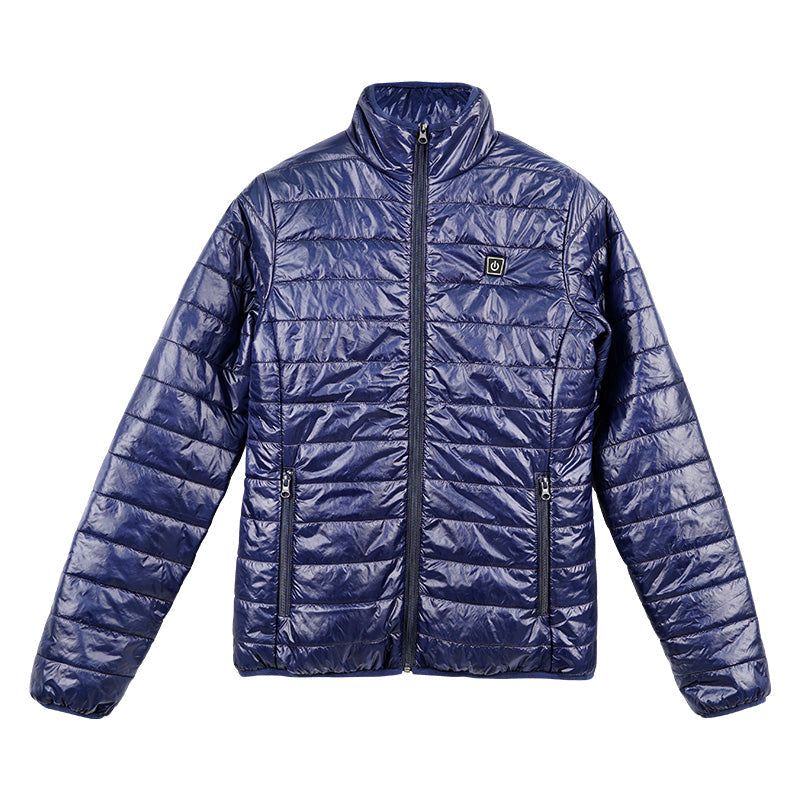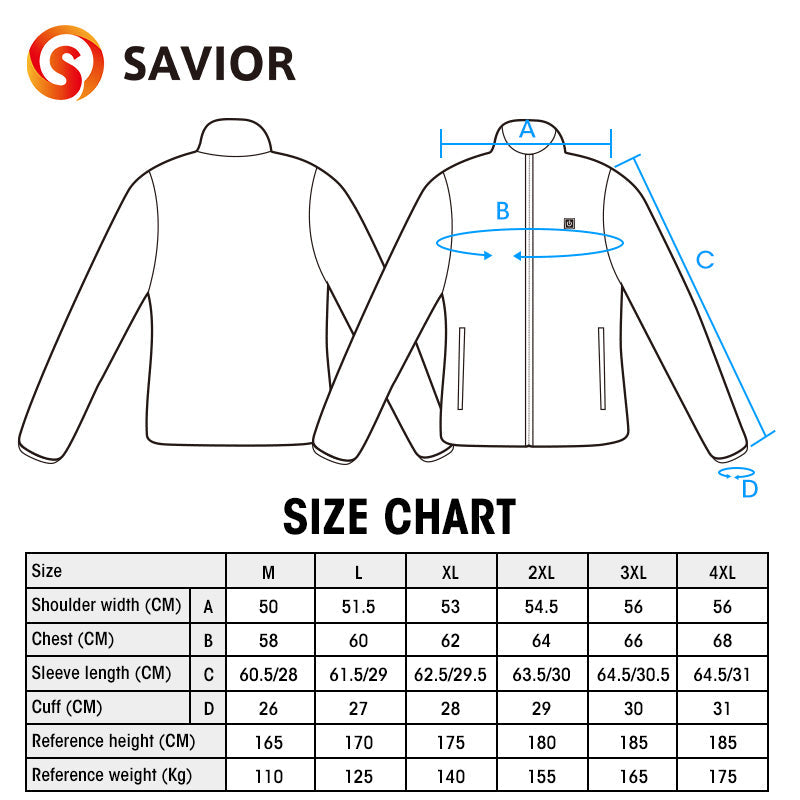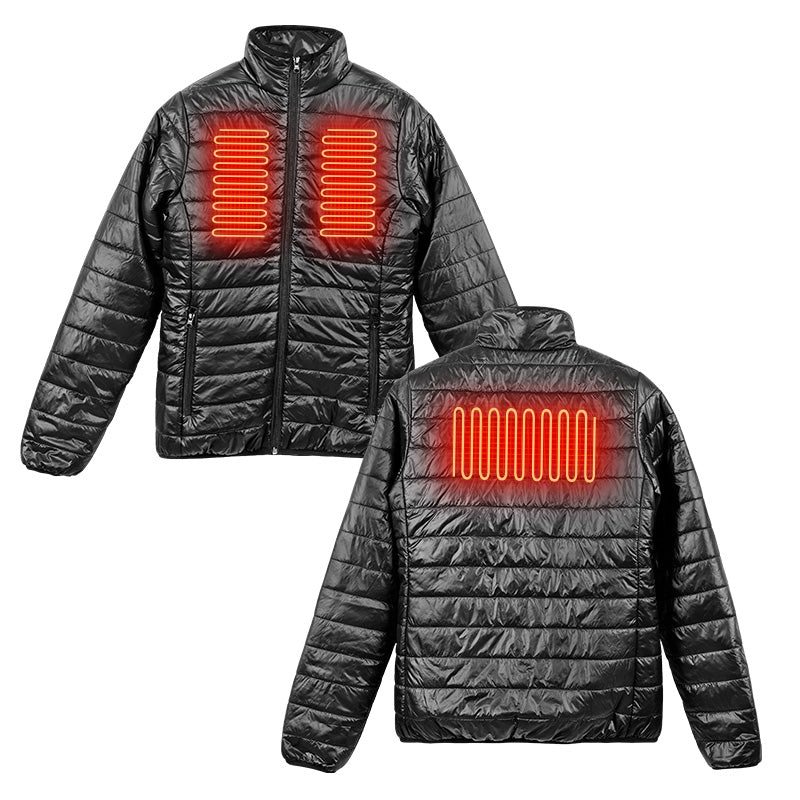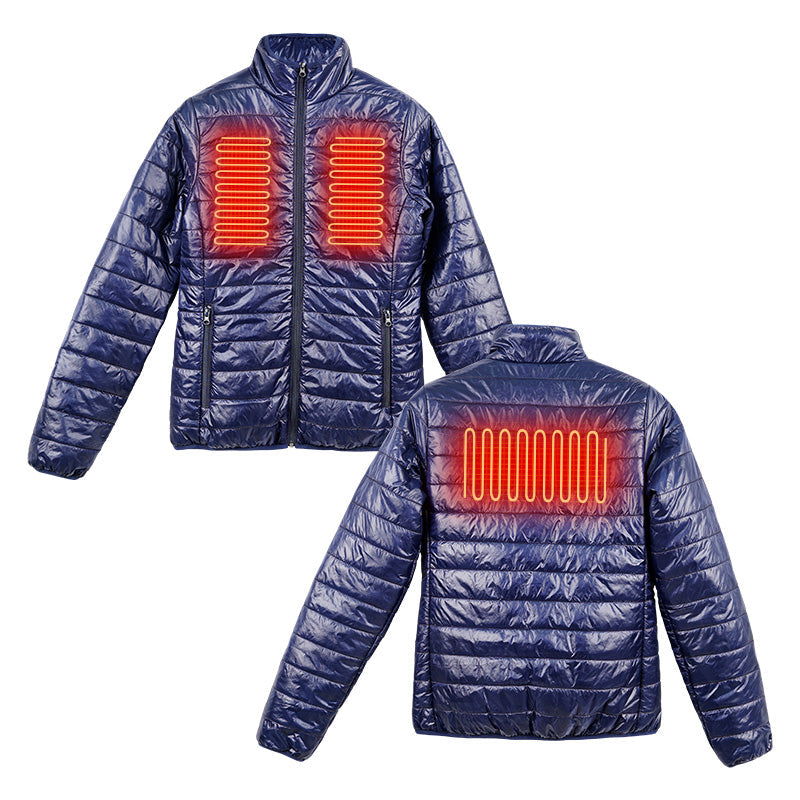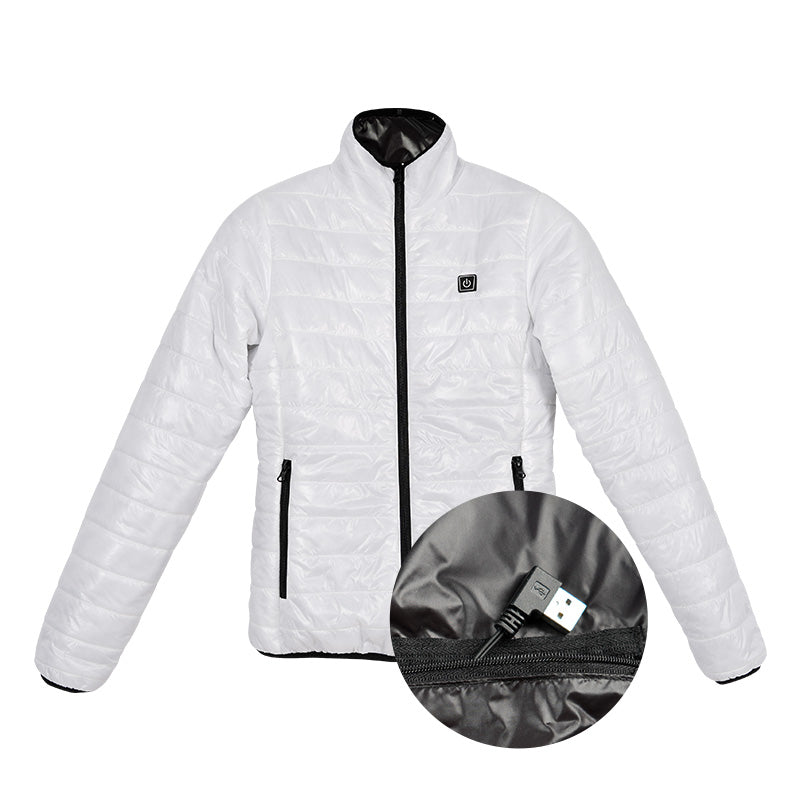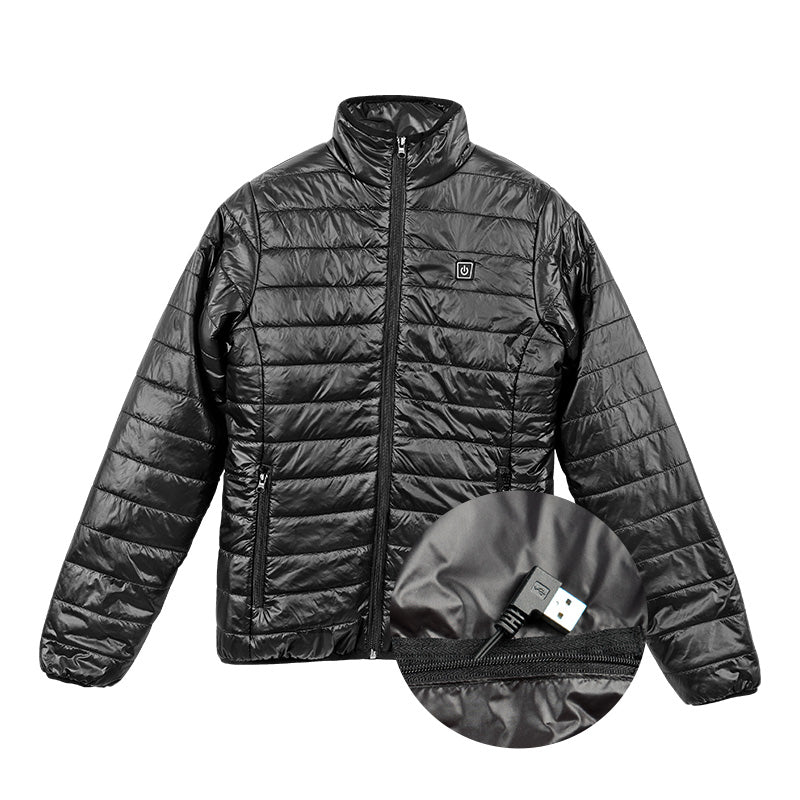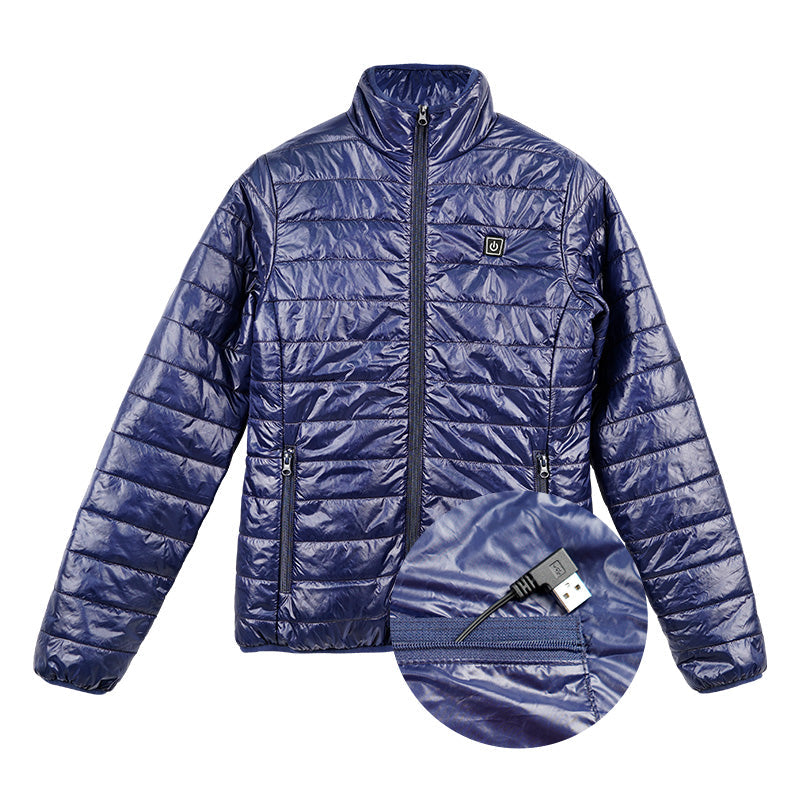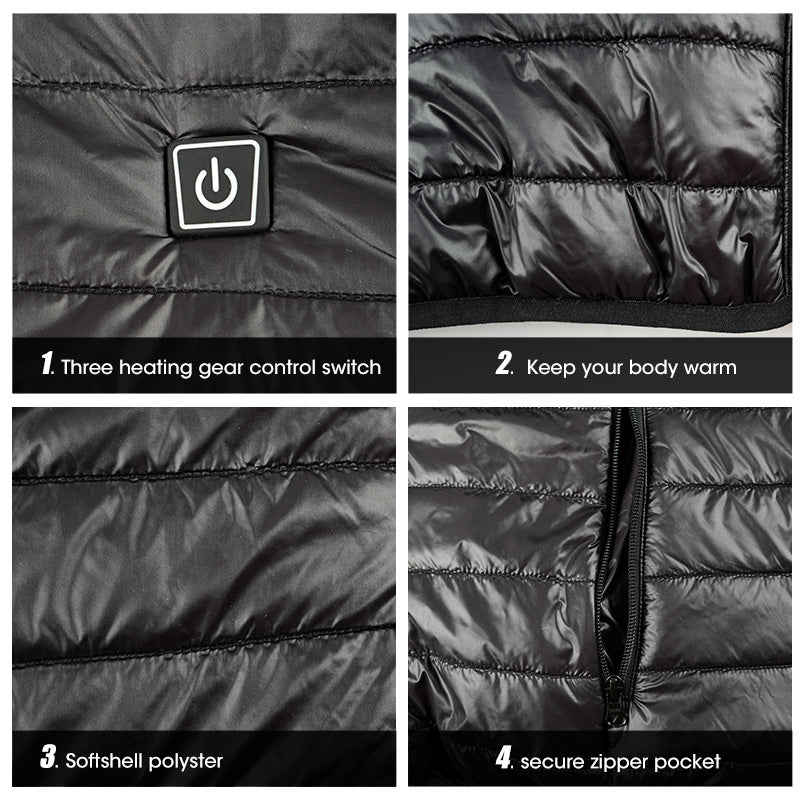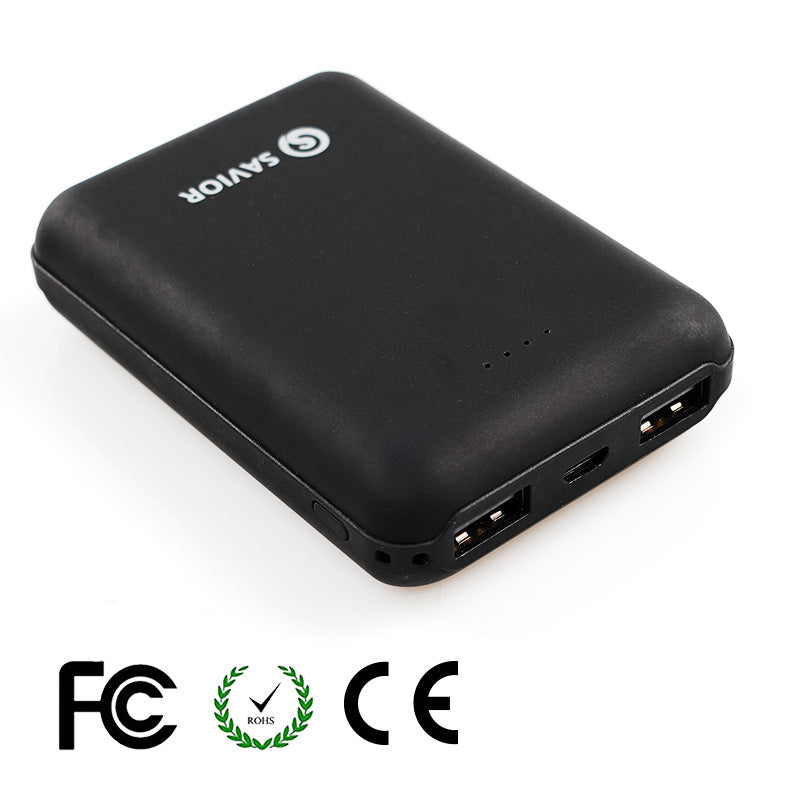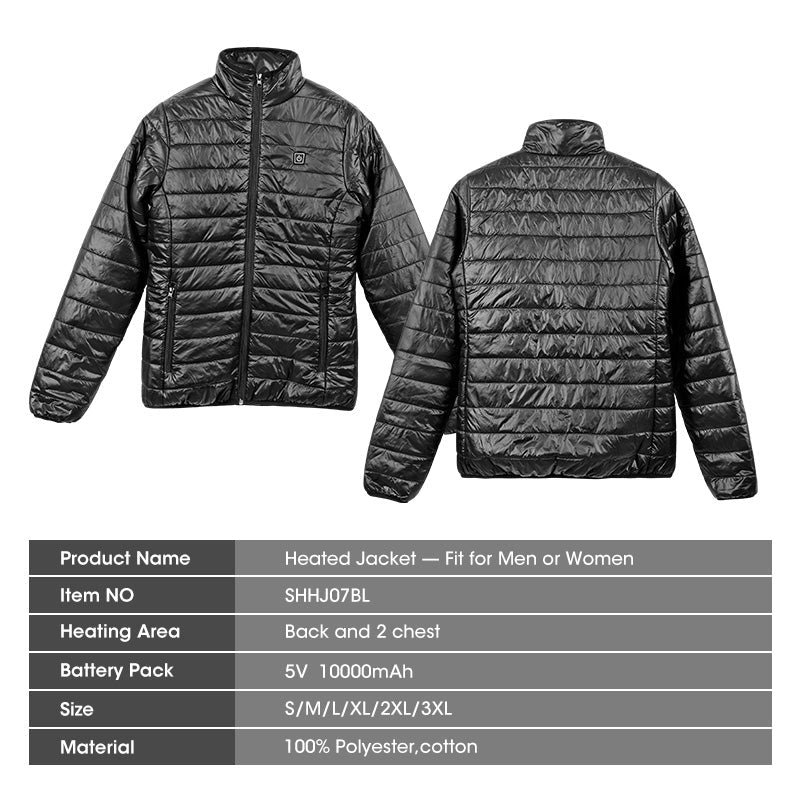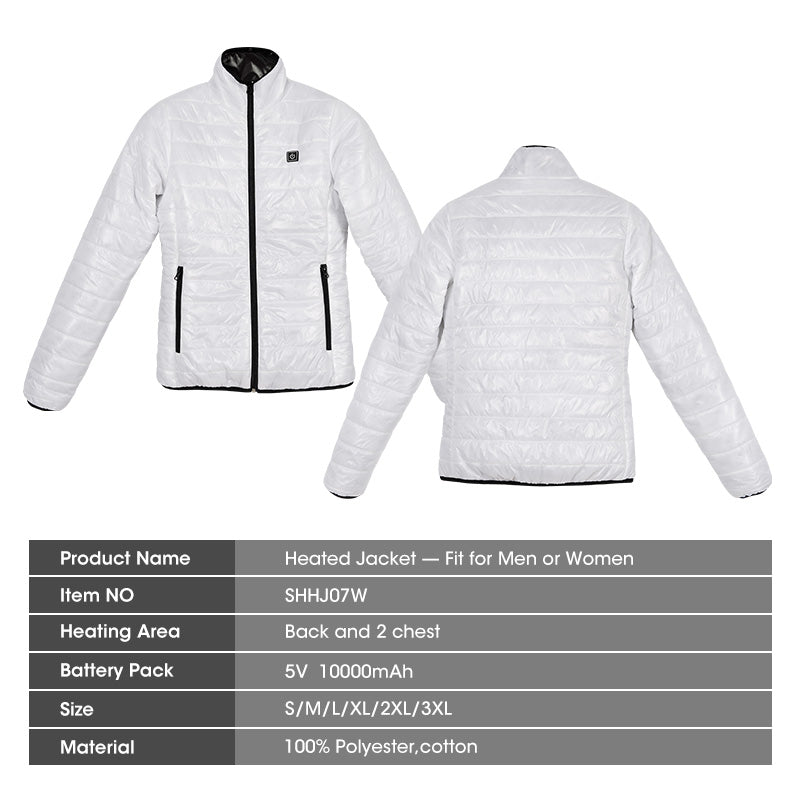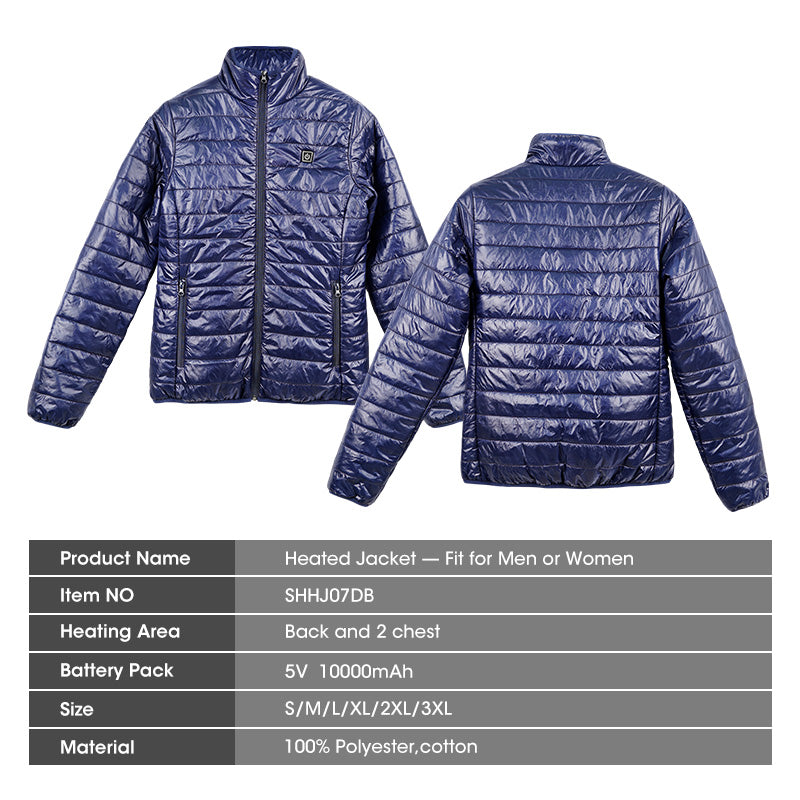 Ultimate warmth and style for winter
Perfect for fall and winter, the women's heated down jacket features a stand-up collar to keep your neck warm. It offers an intelligent 3-stage temperature control for individual comfort. With its windproof and breathable construction you are protected from the elements. The jacket is powered by a power bank that conveniently stores in the internal battery holder pocket. It also features external hand pockets and a stretchy elastic band for security and wind protection.
Customizable warmth for cold seasons
Our women's heated down jacket will keep you toasty warm through fall and winter. It has three heating levels. Simply hold the switch for 2 seconds to activate the heat and adjust the heat level with a quick click. The high setting offers 2-2.5 hours of heat at 140-150°F, the medium setting offers 3-3.5 hours at 122-131°F and the low setting offers 6-6.5 hours at 100-113° f Powered by a power bank, our jacket provides dependable, customizable warmth for extended periods.
Versatile and cozy heated jacket for women
Thanks to the three heating levels and the intelligent heating technology, you can adjust the heat according to your preferences. This lightweight jacket is USB powered for reliable, low-voltage warmth and security. Windproof and warm, it offers both style and functionality for your outdoor adventures.
Suitable for outdoor sports
This heated down jacket is the perfect companion for all your outdoor adventures. Ideal for camping, hunting, ice fishing, cycling, biking, motorcycling, running, skiing, snowboarding and any other outdoor sports. A heated down jacket gives you the warmth you need to be comfortable in any situation. Enjoy the warmth and comfort of our versatile down jacket.
Easy to clean and maintain
Equipped with a built-in heating element and a USB-A port, our women's heated down jacket for autumn and winter brings you comfortable warmth. Best of all, both the heating element and the USB port are machine washable, so the jacket is effortlessly clean and ready for the next wear.