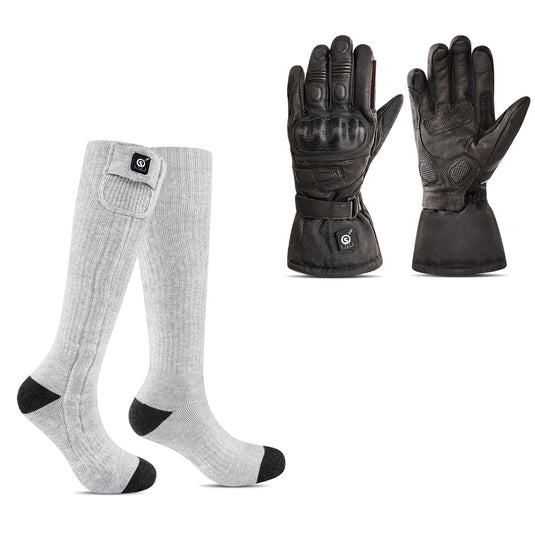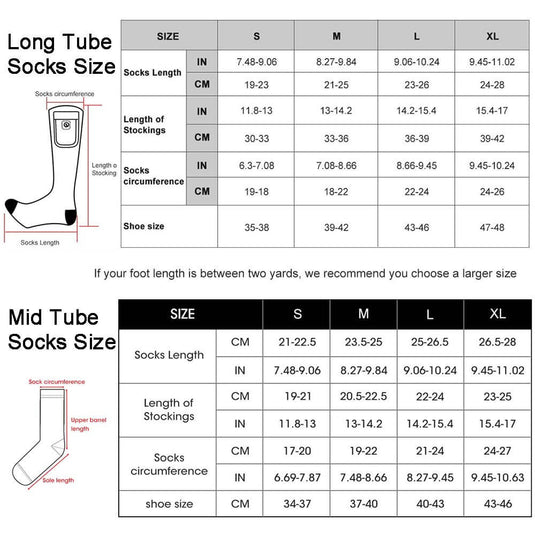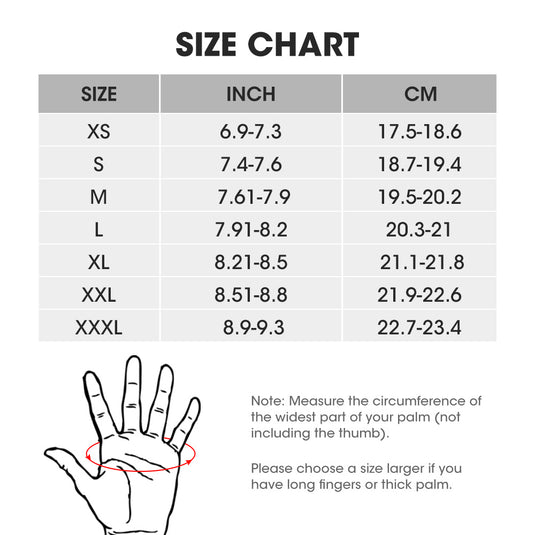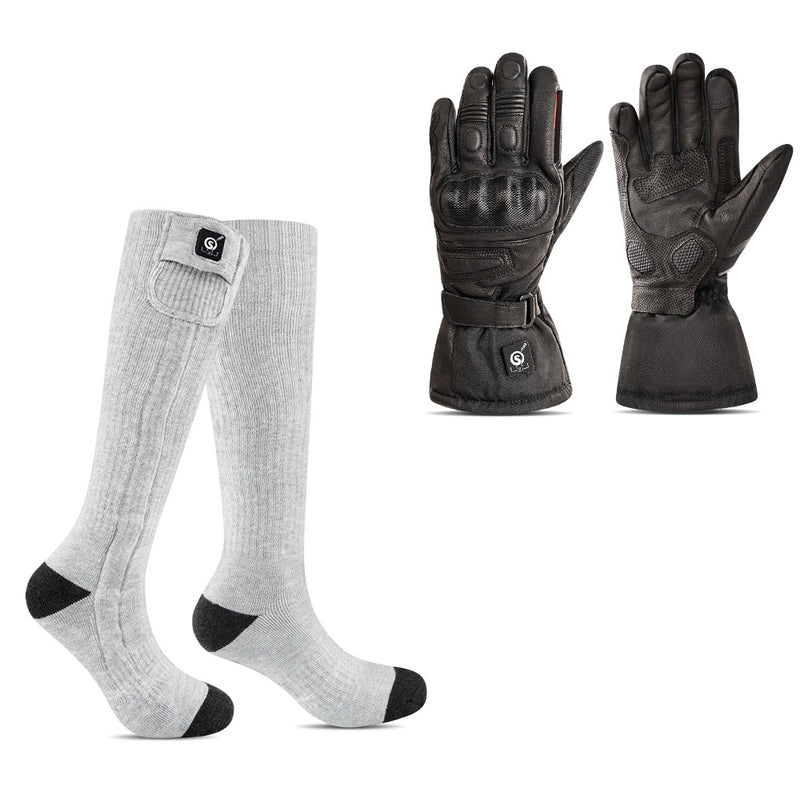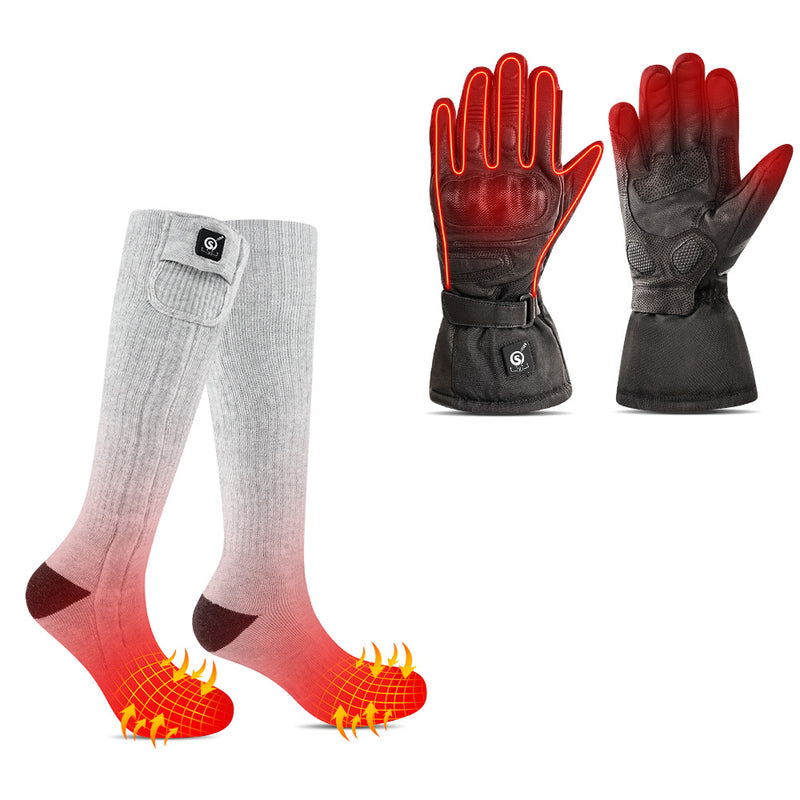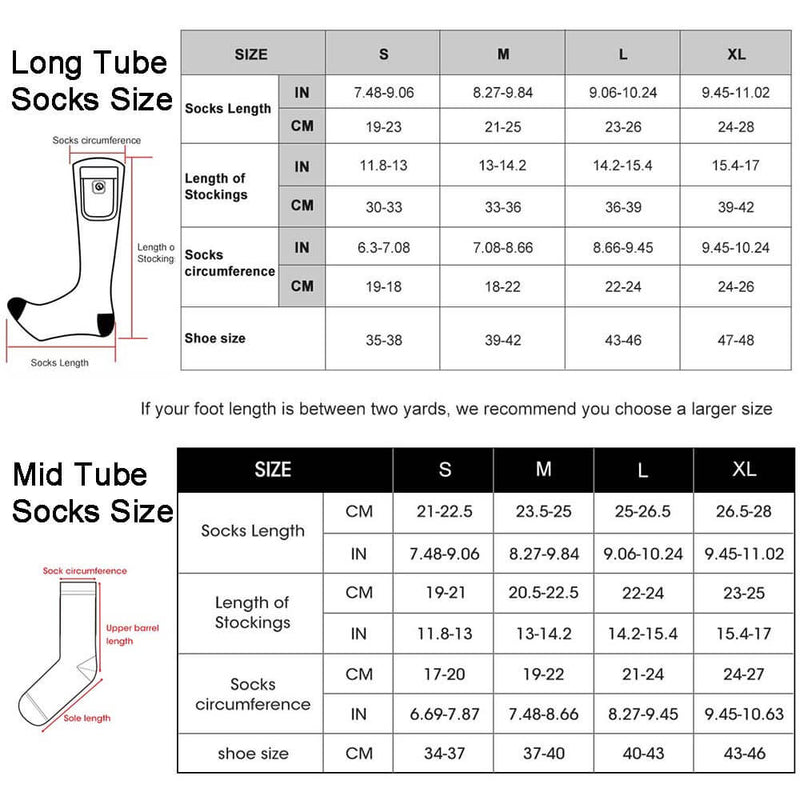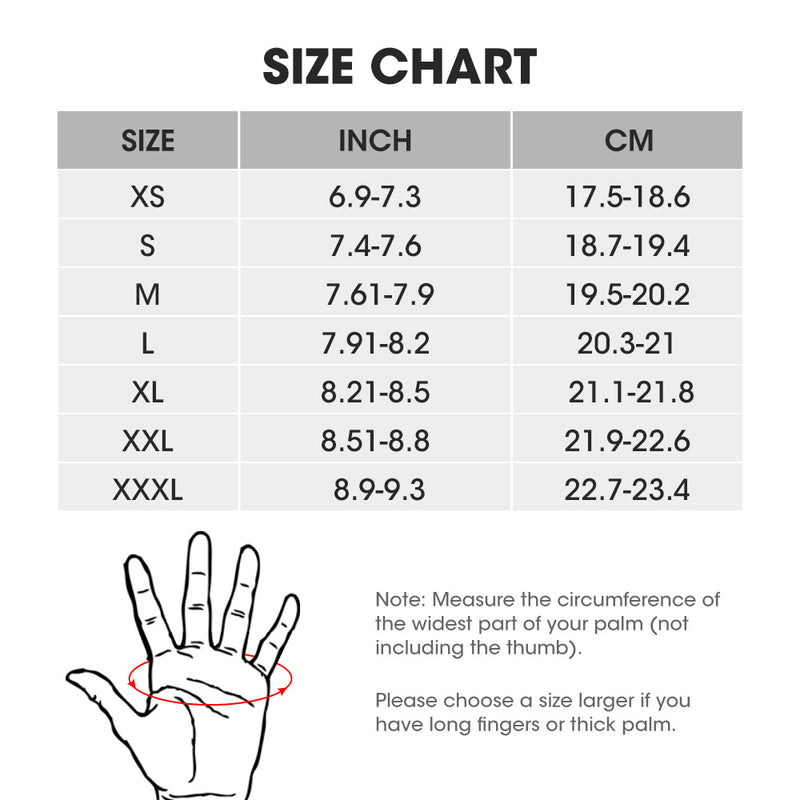 Heated Gloves Details:
Material:
Made from high quality sheep leather with indexed seams and rubber padding, with goat leather to protect the palm.
High quality polyester, sheepskin, rubber pads, ankle protection made of carbon fiber.
The inner lining is made of heat-insulating cotton and fleece lining. Odor-inhibiting.
IPX66 waterproof and breathable polyester fabric with a waterproof bag inside the glove.

Heating surface:
High: 140-150 °F - 2-2.5 ° H
Medium: 122-131 °F - 3-3.5 ° H
Low: 100-113 °F - 6-6.5 ° H
Heated Socks Details:
Material: Made from 55% Coolmax 25% rubber band 20% spandex material
Heating surface:
High Setting (Red): 2-2.5 hours 55 °C/131 °F-60 °C/140 °F
Medium setting (Blue): 3.5-4.5 hours 45 °C/122 °F-55 °C/131 °F
Low Setting (White): 5-7 hours 40 °C/104 °F-45 °C/113 °F
Note:
Washing instructions: It is recommended to hand wash to get its good function, if you want to wash in the machine, please use the bag, please use it again after it is completely dry, please charge the battery every 2 months when not in use