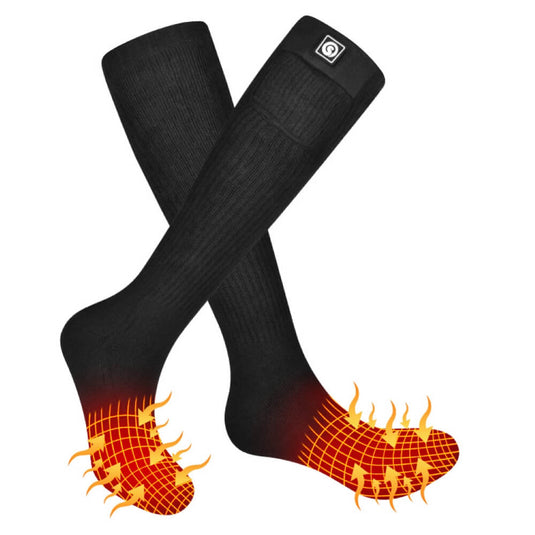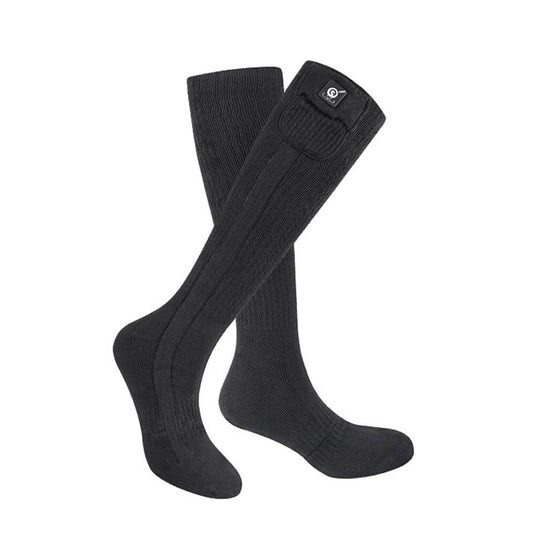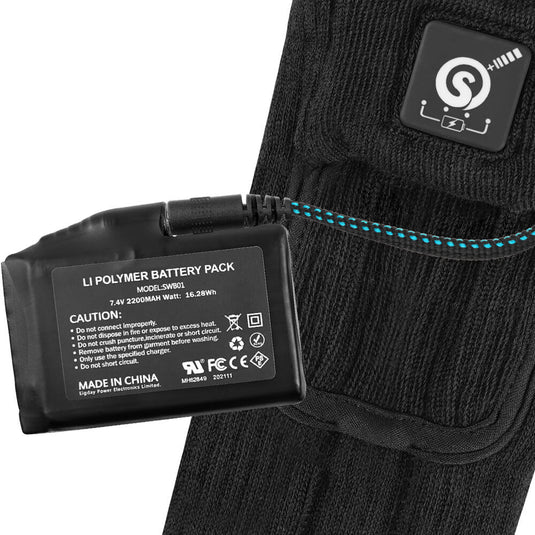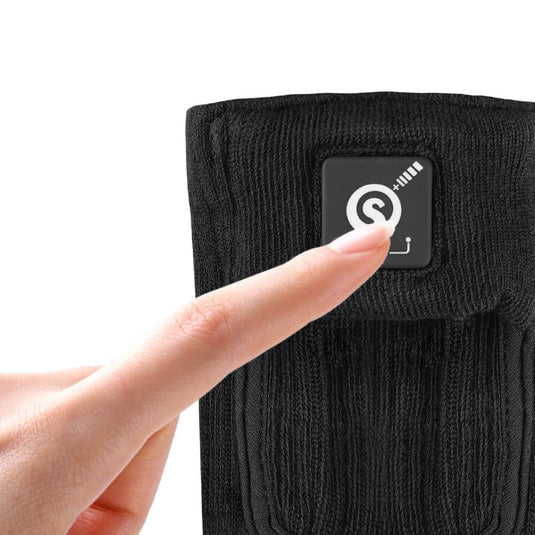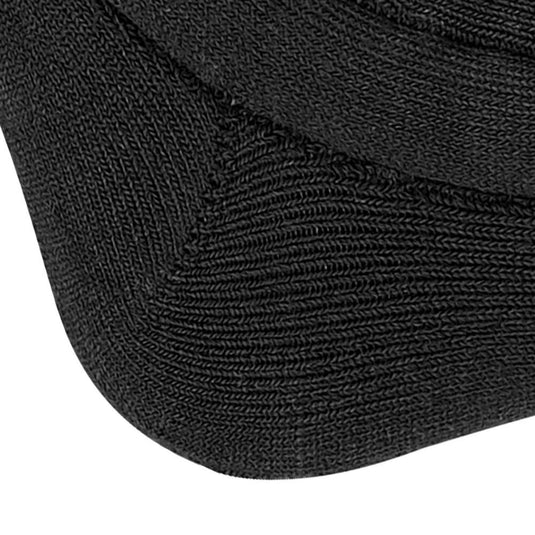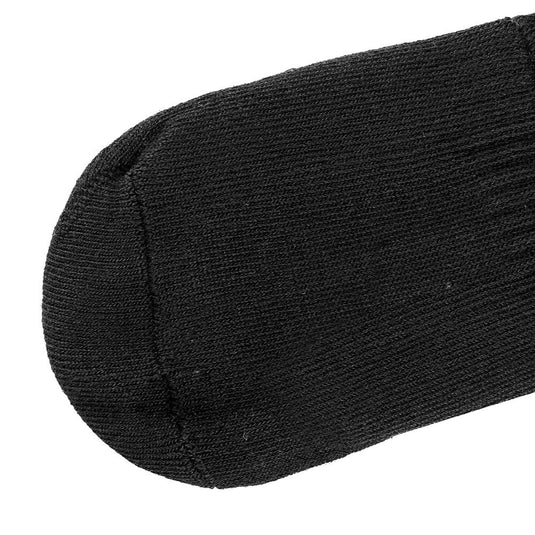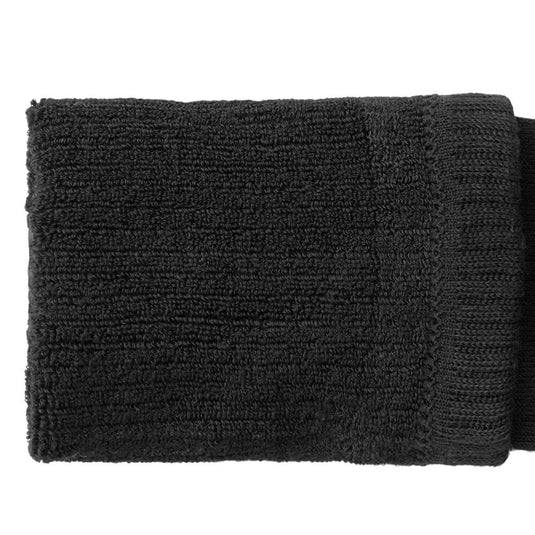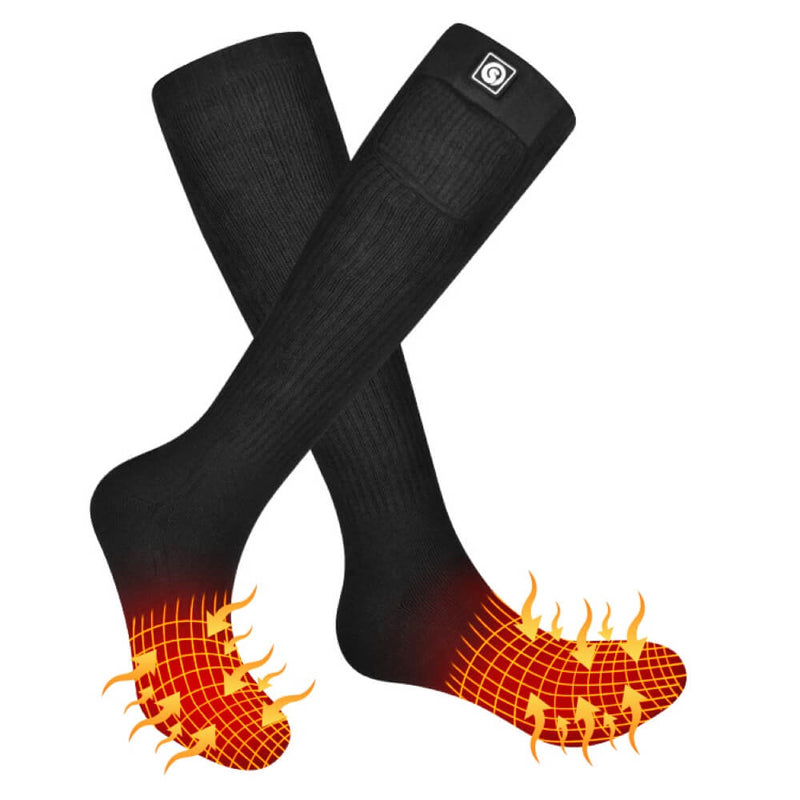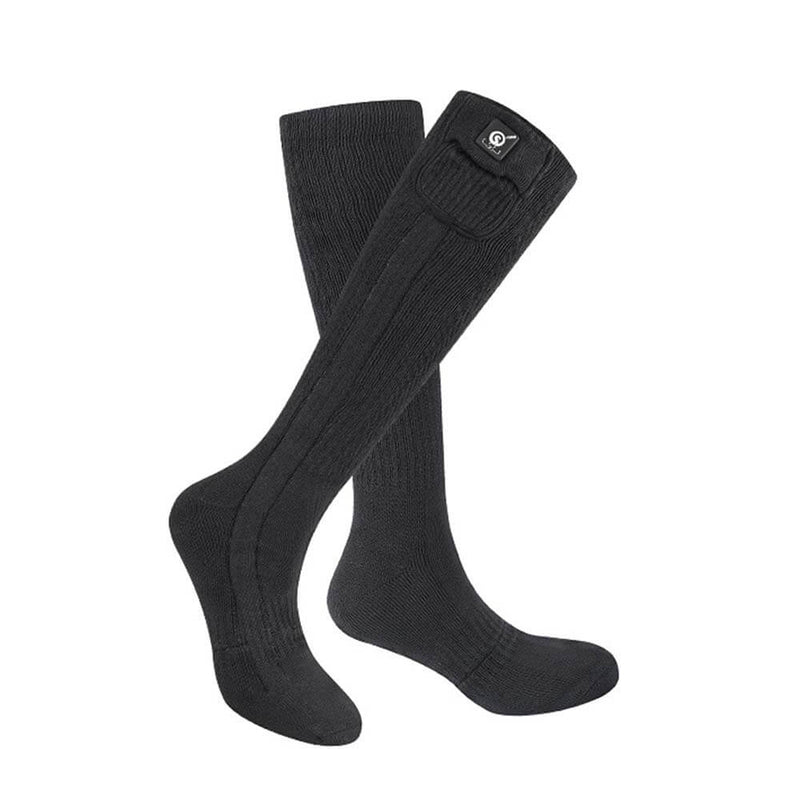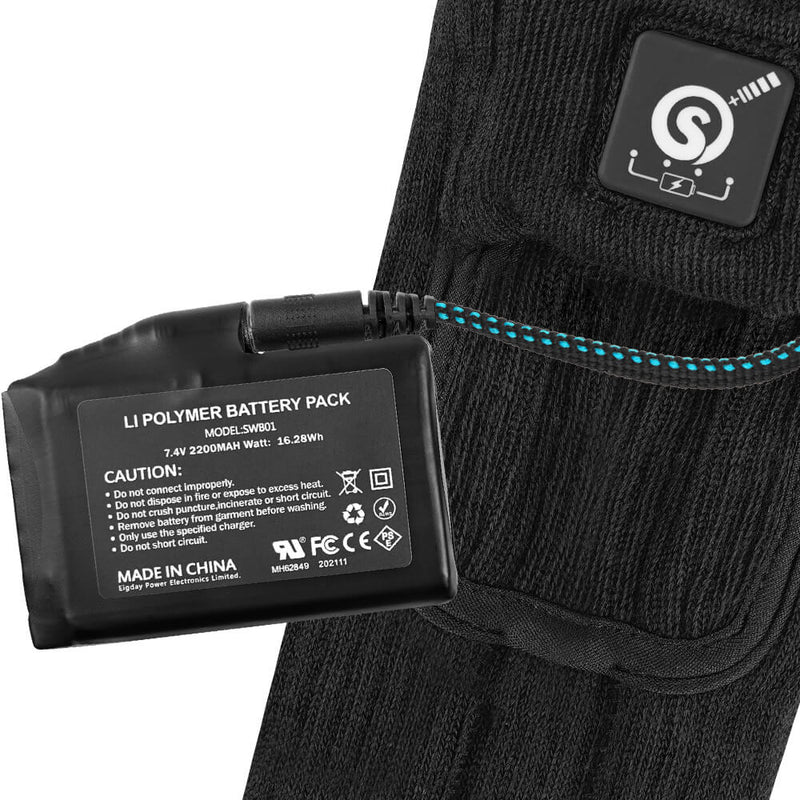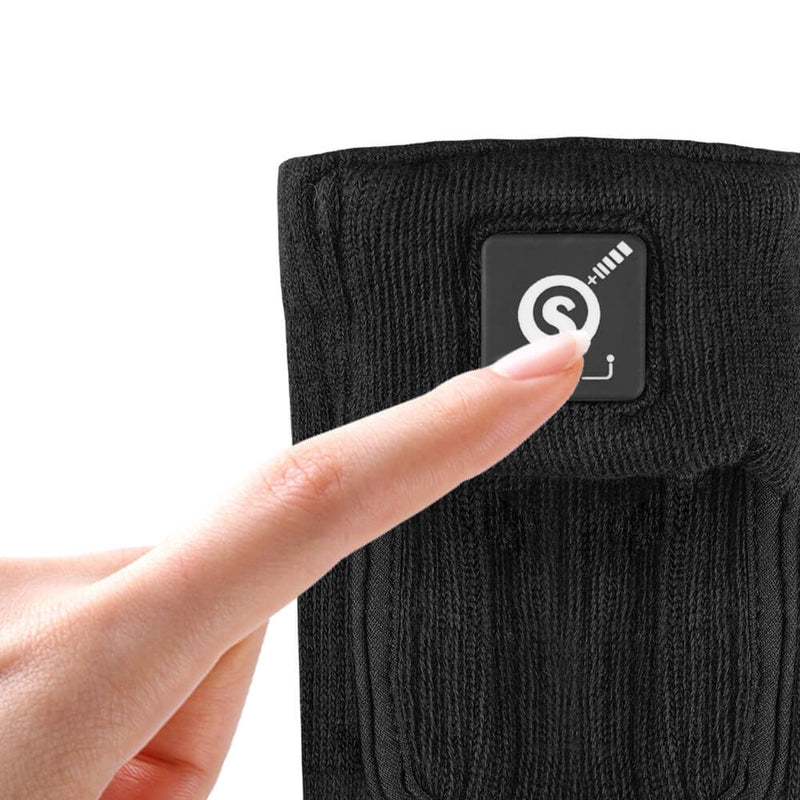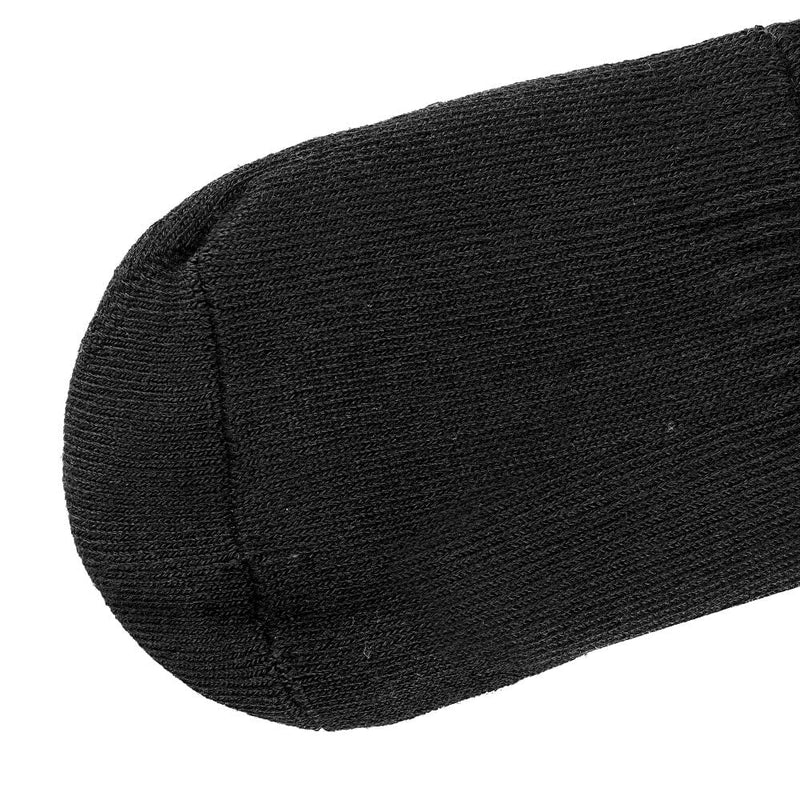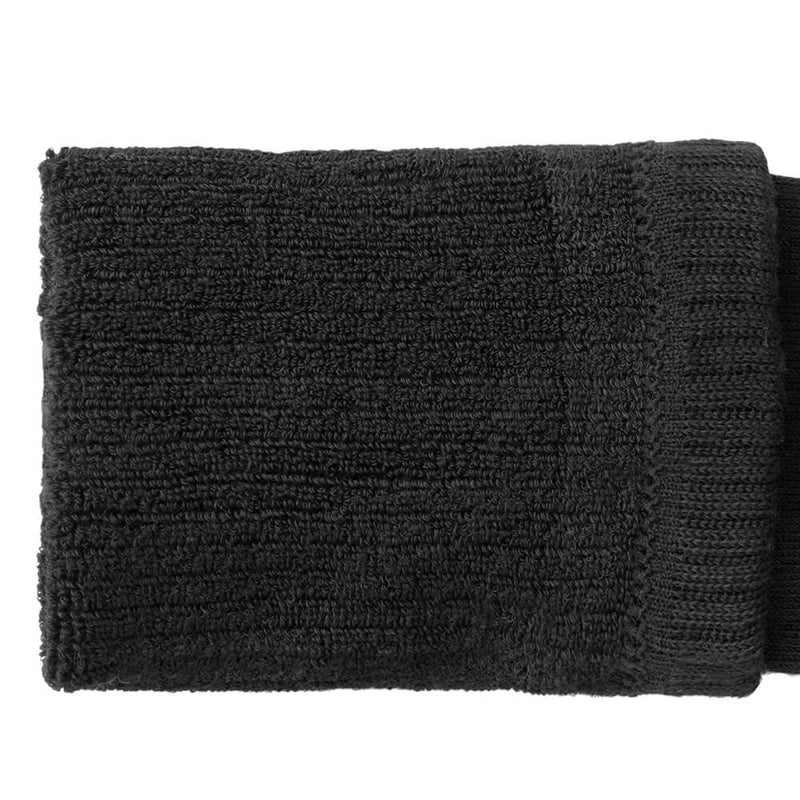 Specification
Passform
Normale Passform
Beheizter Bereich
Rist und Zehen
Schale
55% Coolmax, 25% Gummiband, 20% Spandex Material
Wärme-Technologie
Fortschrittliche Kohlefaser
Pflege
Maschinenwaschbar (Netzbeutel verwenden)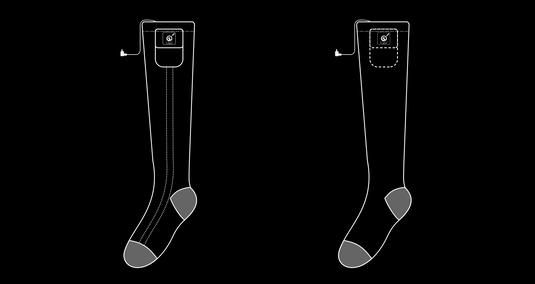 HEATING SYSTEM
• Far infrared heating elements are used in both the heating layer and the insulation layer.
• The heating elements cover the entire toe area, instep and forefoot.
• 3 heating levels can be adjusted by touching (high, medium, low).
• Up to 8 hours of battery life (2.5 hours on high heat, 5 hours on medium heat, 8 hours on low heat)
• Heats up in 30 seconds with a 7.4V UL/CE certified battery.
PACKING LIST
• 1 pair of heated socks
• 1 pair of 7.4v 2200mah lithium polymer battery
• 1 USB DC charger
• 1 user manual, 1 box