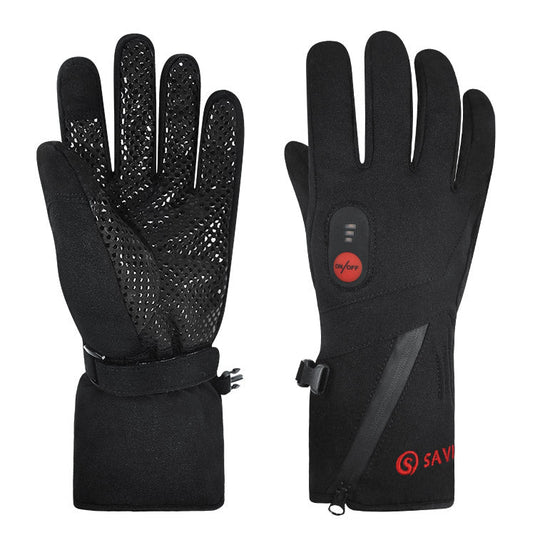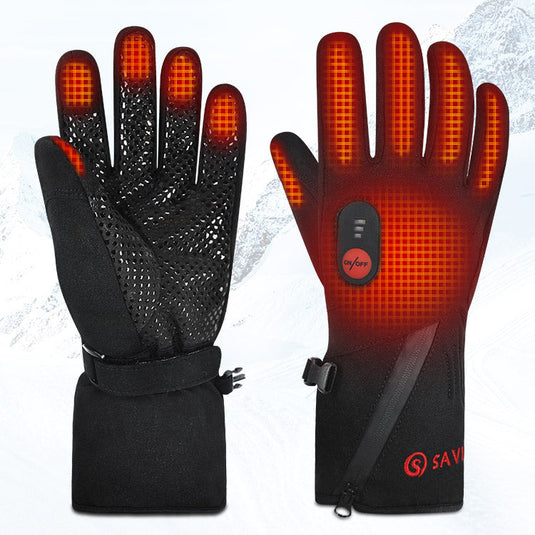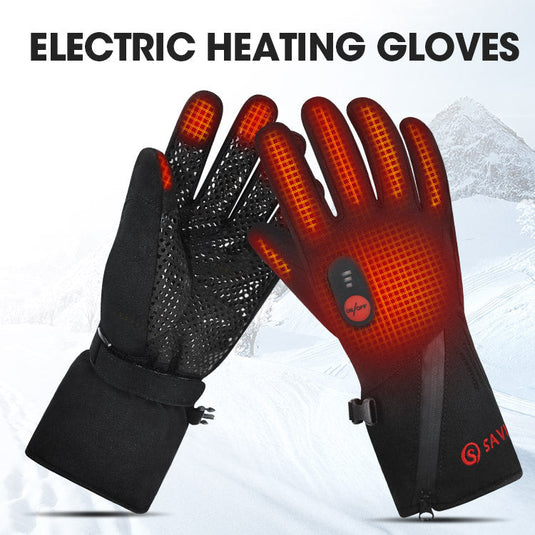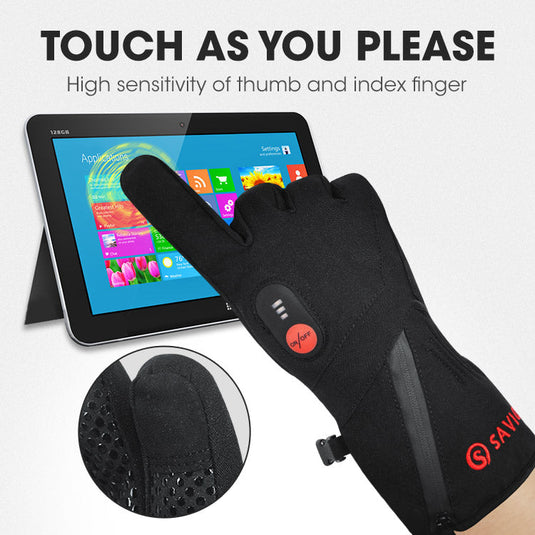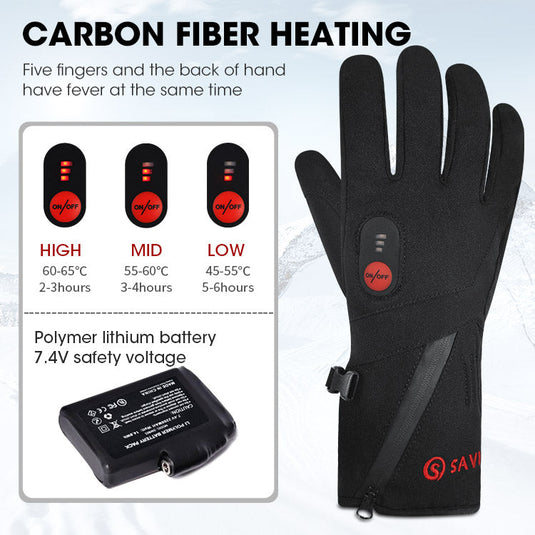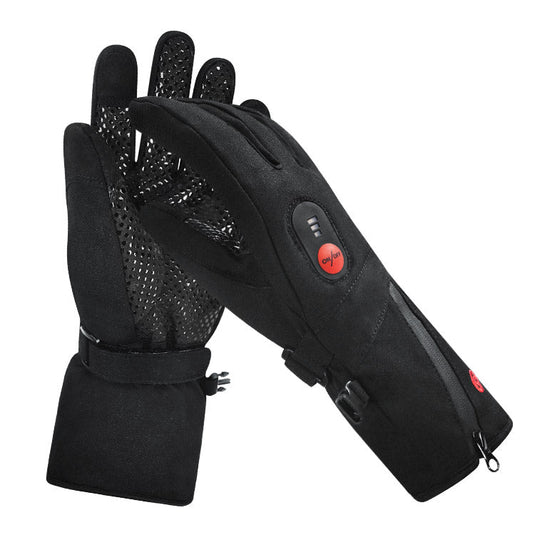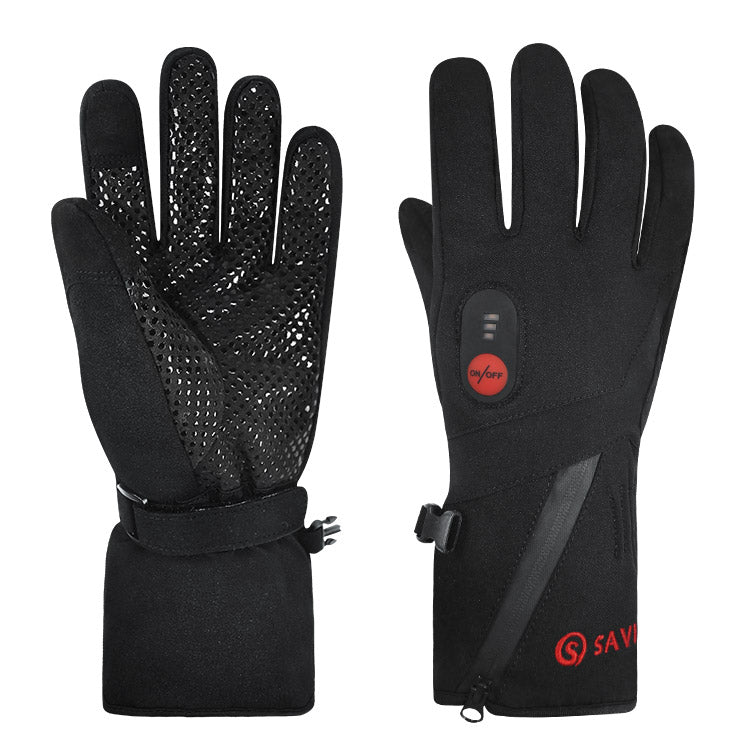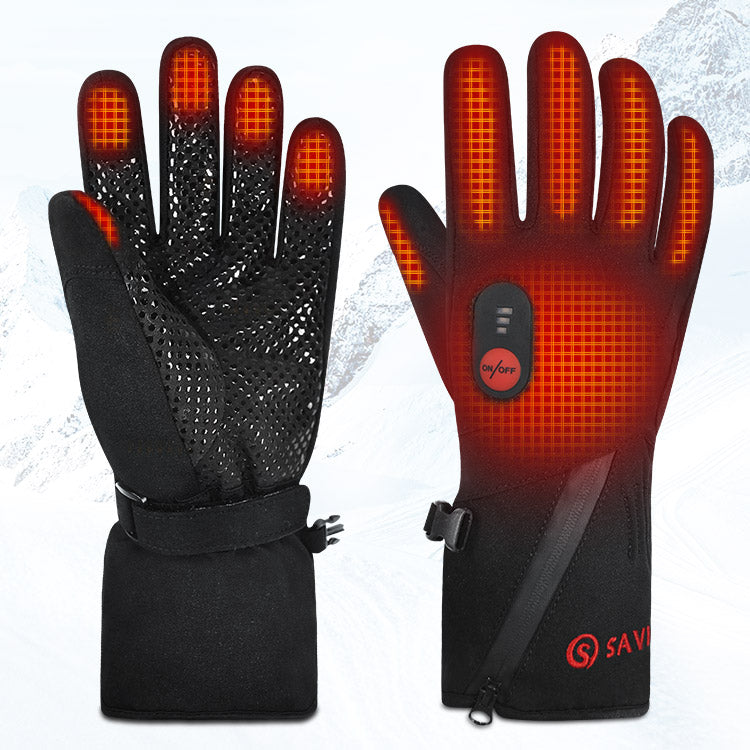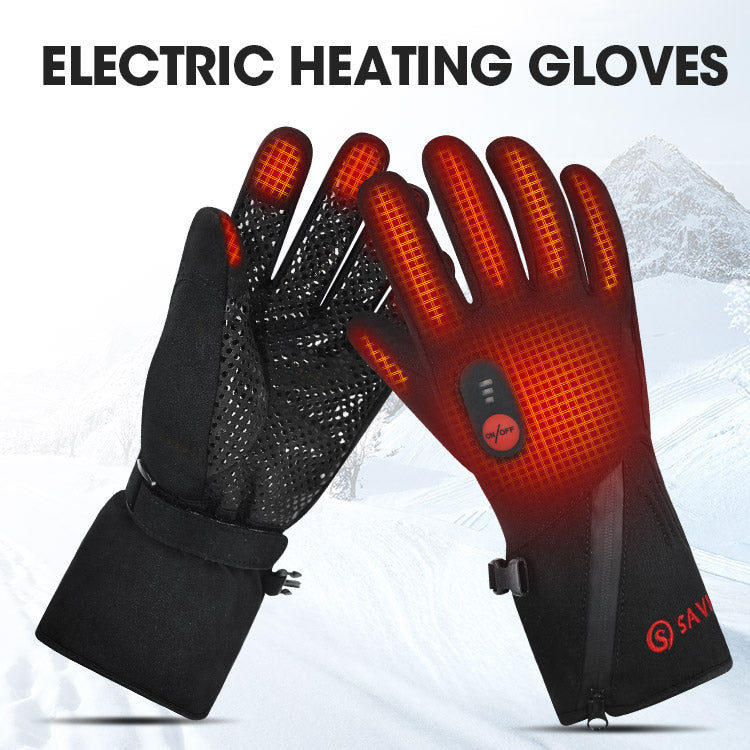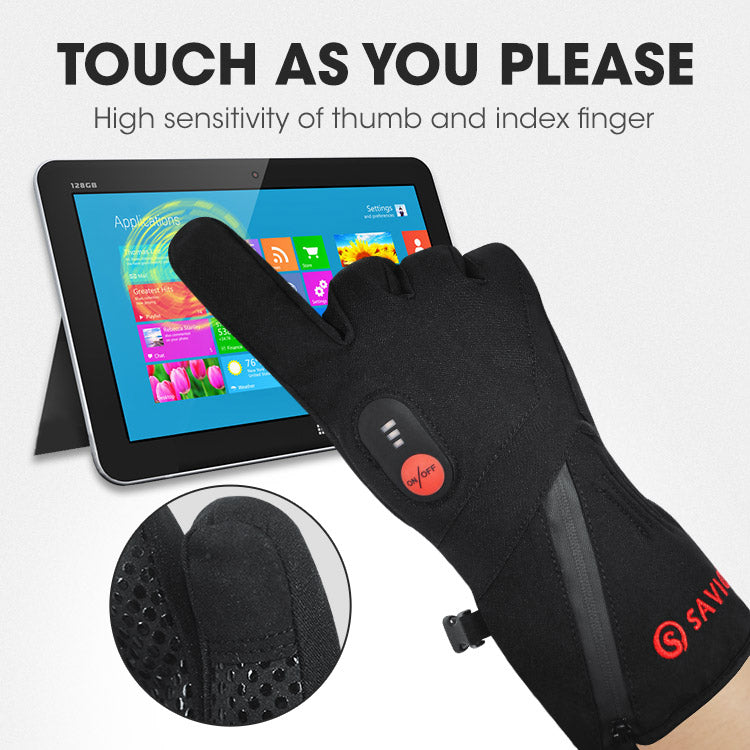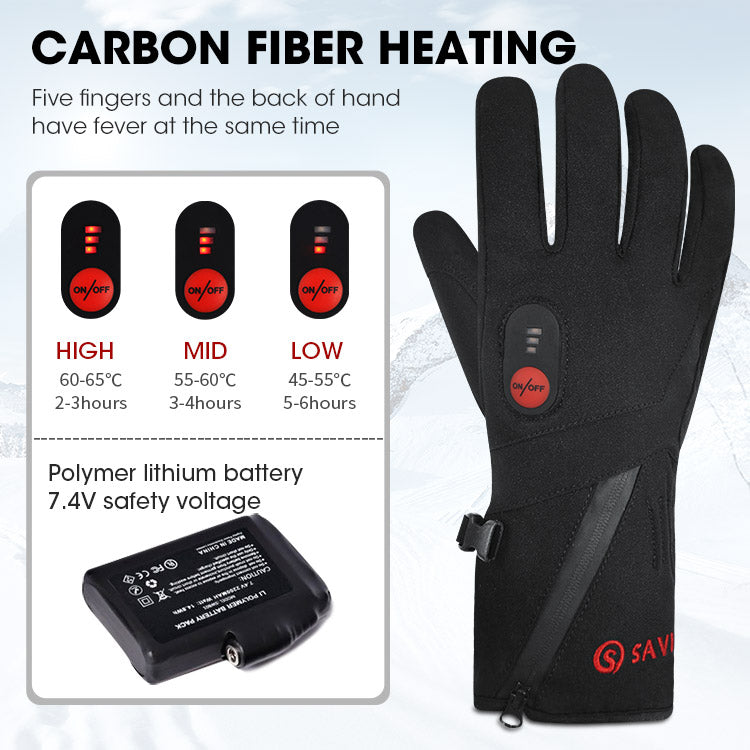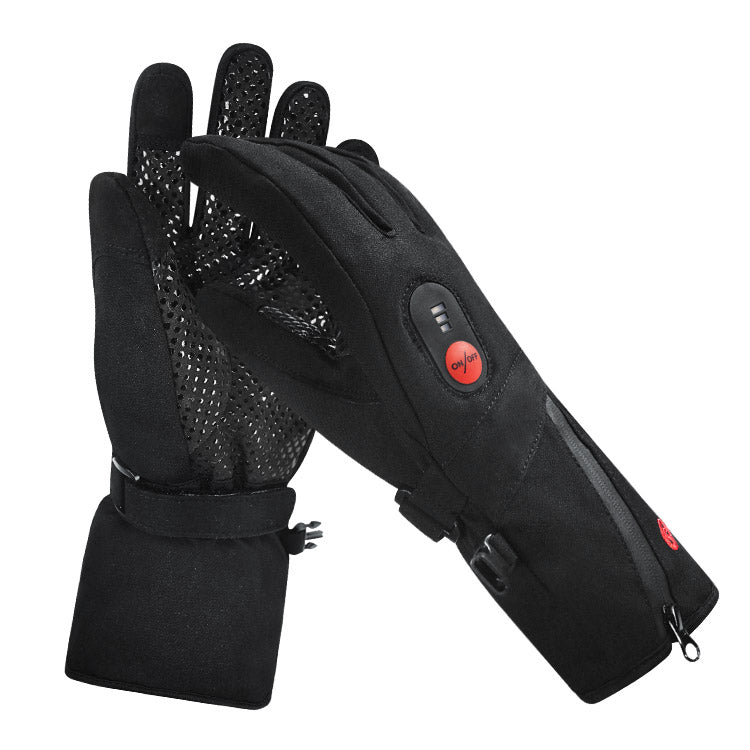 Material: soft shell, microfiber

Sizes: XS, S, M, L, XL, XXL, 3XL
Temperature setting: 3 grids (high), 2 grids (medium), 1 grid (low)
Heating time: 2-6 hours

Heating temperature: 40-65 degrees Celsius

Heated parts: the back of the hand and five fingers


Heating element: far infrared heating element


Suitable for: bicycle/motorcycle


With touchscreen sensor

Thumb and forefinger touch sensors for easy operation of electronic devices when wearing gloves.

Anti-slip and wear-resistant

The palm is made of ultrafiber material and silica gel, which have non-slip and wear-resistant function, and have a long service life.

charging, heating

The gloves are equipped with a pair of 2200MAh lithium batteries, which can be charged repeatedly and have a long service life.

Easy temperature control

You can set your desired temperature with a three-stage heating controller. Three light bars indicate a high temperature, two light bars indicate a medium temperature, and one light bar indicates a low temperature.

Large heating area

Large heating elements on the back of the hand and fingertips promote blood circulation. They can effectively block the wind and lock in the heat. Hygienic heated gloves are suitable for patients with poor circulation in the hands, Raynaud's disease or tendonitis.

High quality imported materials

The glove is powered by a 7.4V UL/CE approved 2200mAh Li-ion battery. It uses high-quality materials and a dual-cable charging system, which can charge the battery at the same time and make it easier to take out the battery.