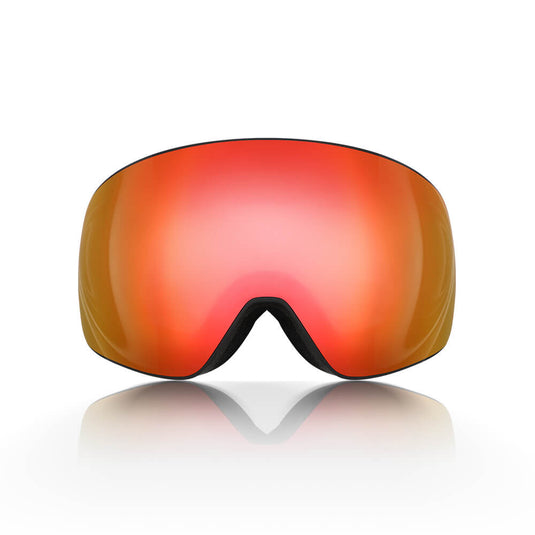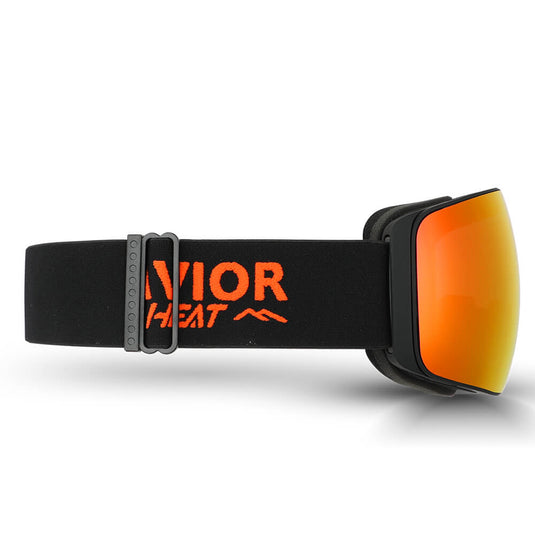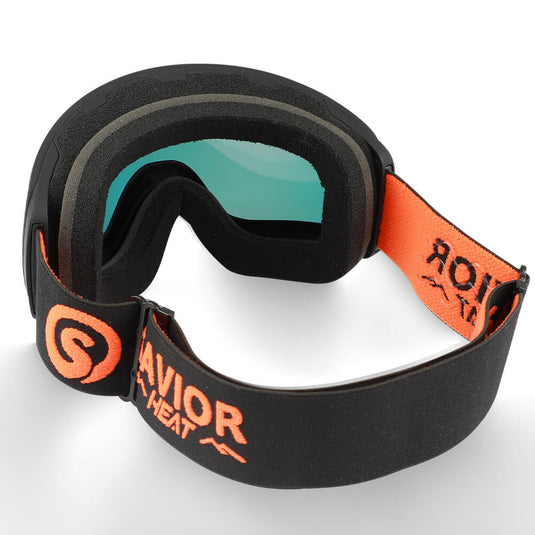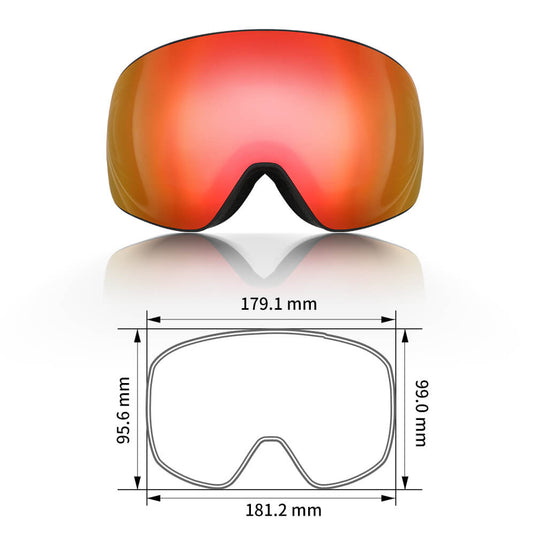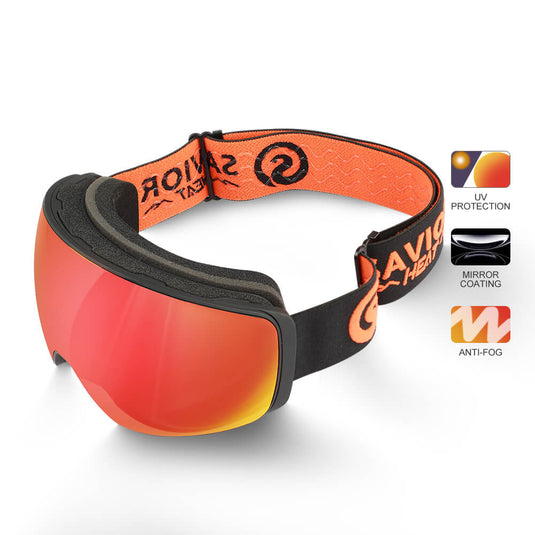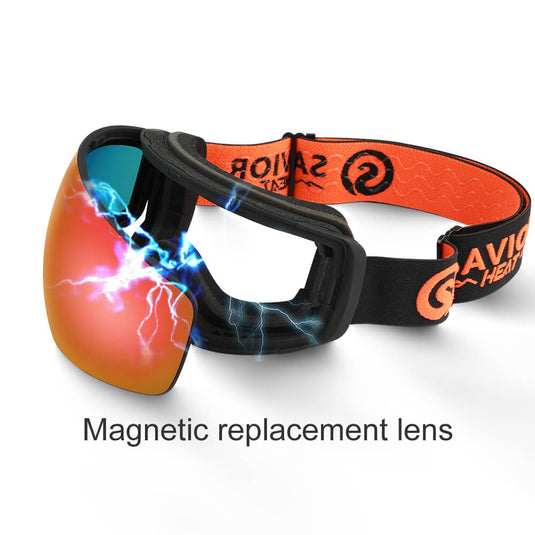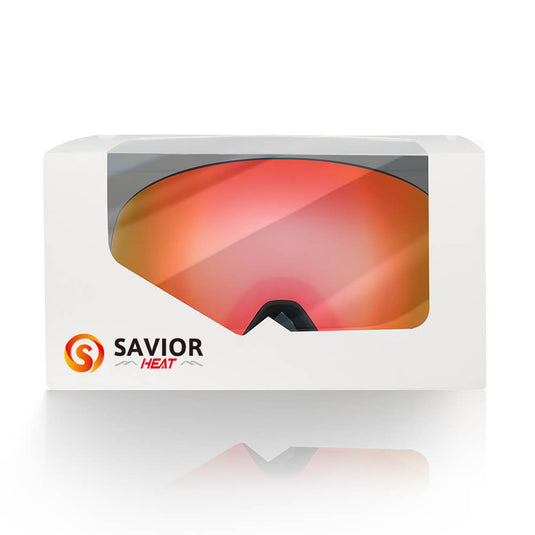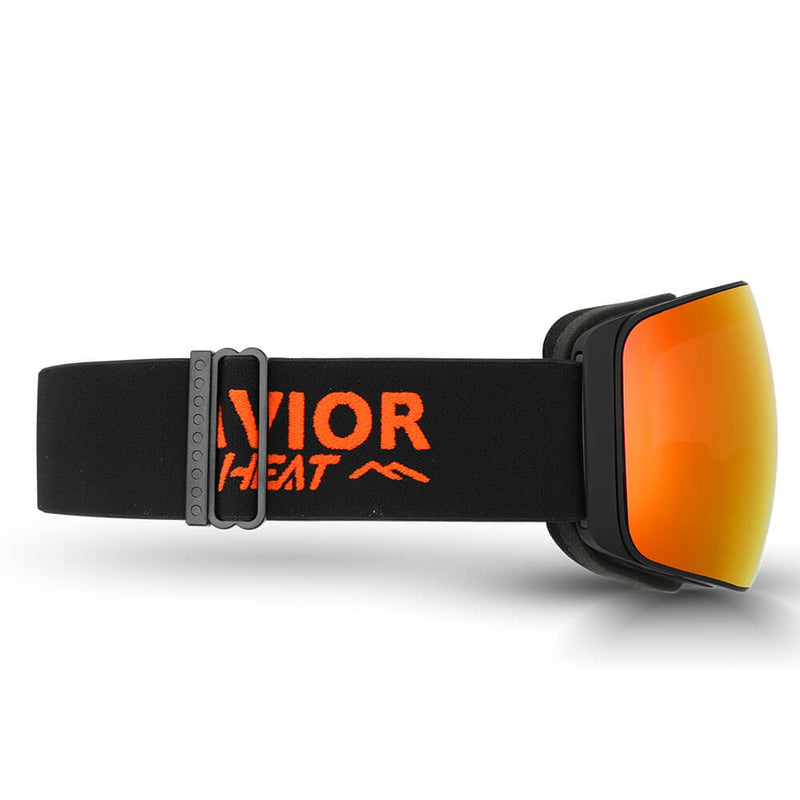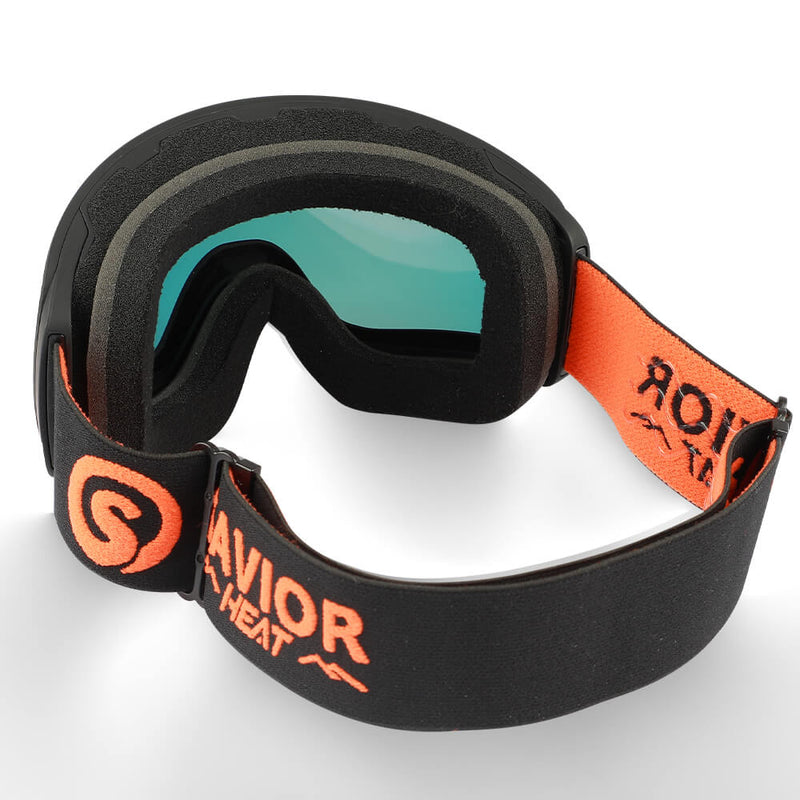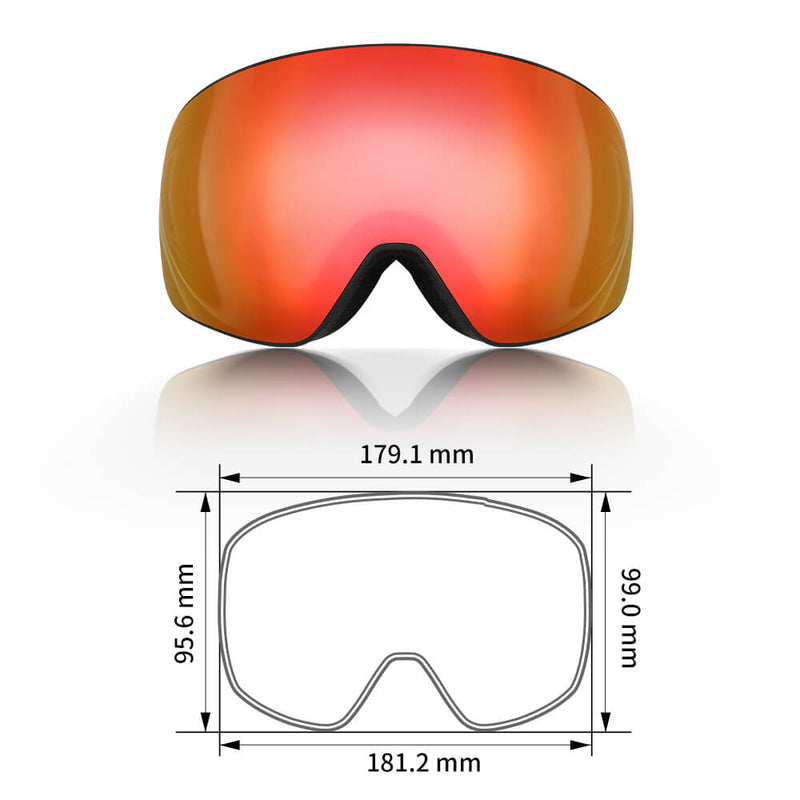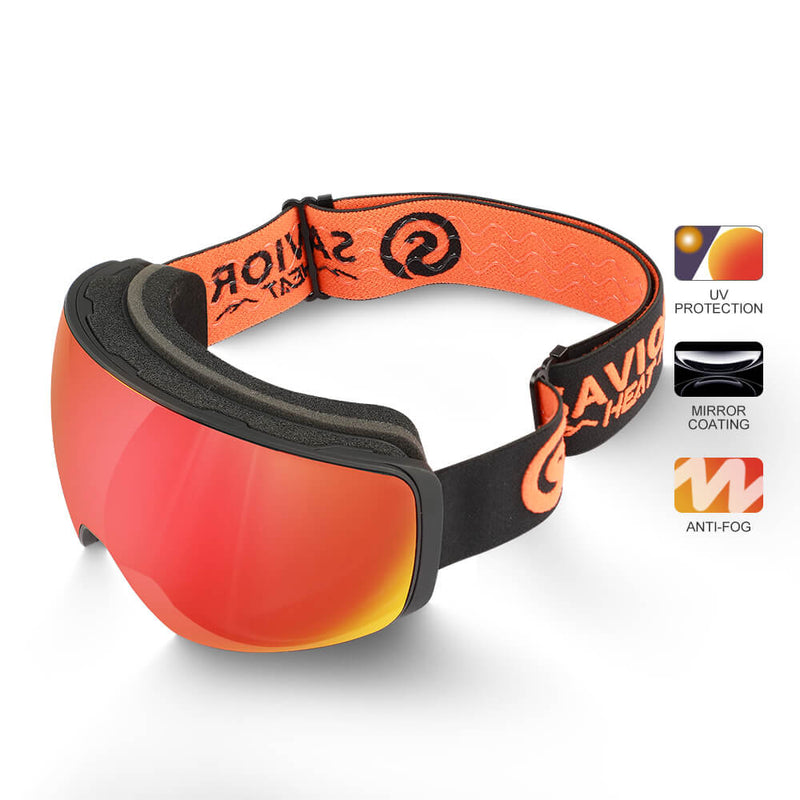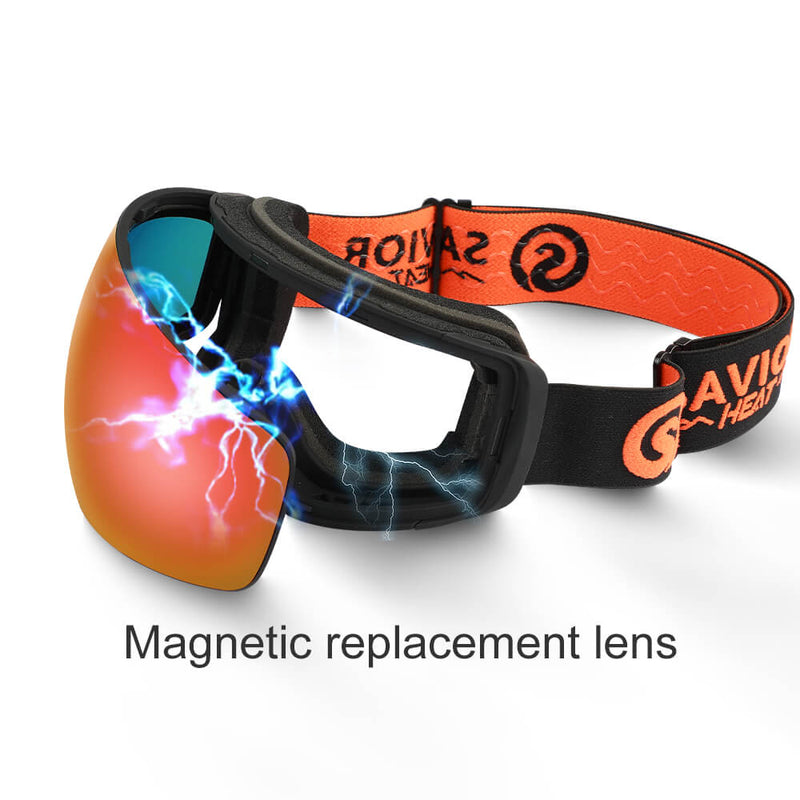 1.The role of wearing ski goggles
Thanks to these powerful features, these ski goggles offer comprehensive protection and ensure more comfort and enjoyment while skiing. Whether you are a beginner or an experienced skier, you can benefit tremendously from these ski goggles.
2.Why choose SAVIOR HEAT?
Polyester foam (3 layers): These ski goggles are made of a high-quality three-layer polyester foam. This choice of material not only ensures comfort, but also greater durability and provides a cushioned and protective layer against impacts.
Lightweight and flexible: When it comes to ski goggles, the focus is on comfort when worn for longer periods of time. They are designed to be lightweight and flexible, minimizing any discomfort or strain during your ski adventures.
3.Frameless design, versatile lens interchangeability
Improve your skiing experience with our frameless designer ski goggles from Savior Heat. This image highlights a key feature that sets our safety eyewear apart - the ability to effortlessly switch between toric and cylindrical lenses for optimal performance in different conditions.
4.Over the glasses
With the ski goggles in OTG design from Savior Heat, you no longer have to limit yourself to your short-sighted glasses - enjoy the joy of skiing to the fullest! The picture clearly shows the advantages of this design and enhances your skiing experience.
5.High performance anti-fog and UV protection
If you choose Savior Heat's high-performance anti-fog and UV protection ski goggles, you can maintain clear vision and enjoy a comfortable wearing experience in different weather conditions. Whether you are a newbie skier or a seasoned expert, you can expect outstanding performance from these ski goggles.
6.Double foam layer with soft fleece
These goggles feature a double layer of foam combined with a third layer of soft fleece. This design not only ensures a soft and comfortable fit against the skin, but also provides increased warmth. In the cold ski environment, the soft fleece layer provides unparalleled comfort, allowing you to focus on the joy of skiing.